Monday, December 9, 2019
Camagüey´s Sugar campaign goes along favorably
---
---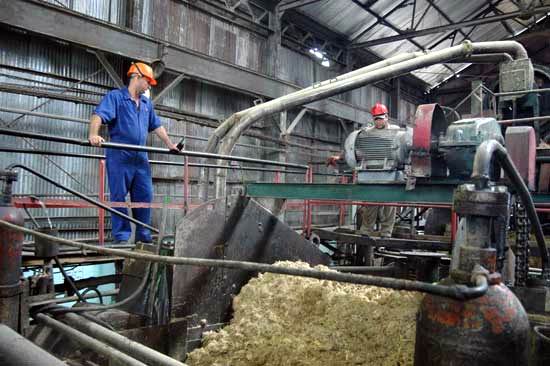 Camagüey, Dec. 9 - Since the middle of last month the sugar campaign began in Camagüey with the work of cutting, raising, transportation and sugar cane grinding in several agricultural and manufacturing groups in the province, which generally goes along favorably.
Norelvis Gallo Sarosa, head of the harvest in the territory, said that in the case of the sugar mill Siboney , the campaign opener throughout the country, there was a fulfilment of the production plan for November; not so for the sugar mill Carlos Manuel de Céspedes, due to specific interruptions, typical of the start-up period, and both have exceeded what was predicted regarding the use of the potential norm.
Both of these industries, and the sugar mill Panama, in Vertientes, show quite satisfactory behavior, in the opinion of the specialist, who assessed the responses to unforeseen events that were timely, and distinguished the repair work, despite the limitations of resources that imposes the US blockade against Cuba.
Among the strategies adopted by the province is the processing of the grass pending from past campaigns, to guarantee the best parameters in the maximum grinding peak, and even though at this moment the raw material that reaches the joggers has quality levels by below those expected, industrial performance has increased, Gallo Sarosa said.
More than 33 thousand tons of sugar are expected to be elaborated in Camagüey during the current small harvest, from high and stable ground, and a constant supply of sugarcane, for which it is necessary to fulfill the daily task in the platoons of cutting and the agile search of solutions to the setbacks that appear in the industries.
Four plants in this eastern region of the country are responsible for the preparation of crude oil with the necessary indicators of efficiency and quality for social consumption and exportation, hence the importance of the work carried out by the Camaguey´s farmers who contribute to the replacement of imports (Juan Mendoza Medina / Radio Cadena Agramonte) (Photo: Archive)