Tuesday, December 10, 2019
Hero of Labor of the Republic of Cuba Gervasio Anaya passed away in Camagüey
---
---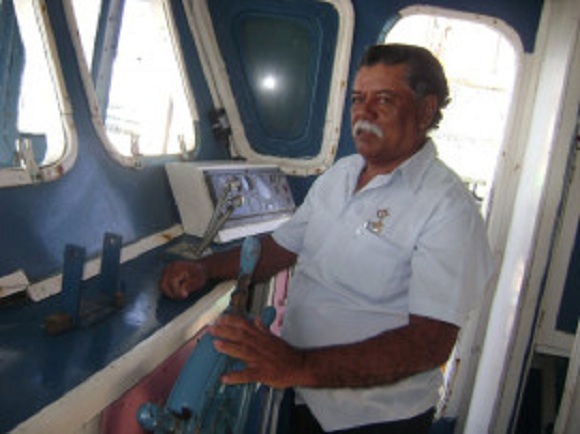 Camagüey, Dec. 10 - From Santa Cruz del Sur comes the sad news of the death of Gervasio Anaya García, the legendary lobster employer of the EPISUR Fishing and Industrial Company that made so many contributions to the national economy.
In the southern municipality, land of humble and hardworking people, Gervasio Anaya García was, in addition to an excellent person, symbol, example and living legend, forged for decades of profitable fisheries in the waters that bathe the archipelago of Jardines de la Reina.
His first experience in fishing was on board of Ferrocement 289. From that day on there came countless recognitions backed by continuous and extraordinary results.
The star of Hero of Labor of the Republic of Cuba, always present since 2008 in the chest of the veteran ship's patron, is just the most visible badge, among so many awards, that recognizes his feats in catching lobster.
As the closest friends say, Gervasio was half guajiro half sailor, something that filled him with pride and allowed him, thanks to his strong physical build, to overcome the hard fishing tasks next to the inseparable crew of Argus 7, absolute owner of numerous productive records.
After more than 40 years since "anchoring", perhaps forever, in the southern town of Camagüey, the tough sailor is a source of inspiration for the rest of the workers of EPISUR, a long-standing entity in the extraction and processing of the richess of the sea.
And although he was not born here, Gervasio is, for the people of Santa Cruz, the man of sun and salt that represents them. Therefore, his remains will rest in this southern area of Camagüey, where the gulf breeze, that he loved so much, will caress him forever. (With information from Miguel Febles and Radio Santa Cruz) (Photo: Taken from Radio Santa Cruz)