Wednesday, December 11, 2019
Two Camagüey-born disabled athletes among the best of 2019 in Cuba
---
---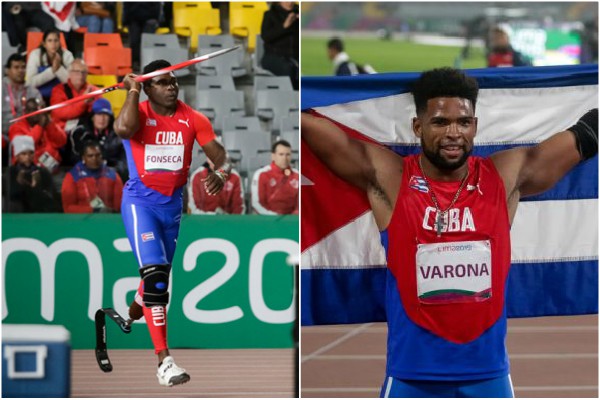 Camagüey, Dec. 11 - The Agramontinos Guillermo Varona and Gerdan Fonseca were included among the ten most outstanding disabled Cuban athletes of the year that is almost over.
Varona won the gold medal at the Parapan American Games in Lima at the launch of the javelin, for competitors in the F-46 (affected upper limb) category, with a record for the event of 59 meters and 95 centimeters.
Guillermo's record this year was completed with two titles in the Caixa Loterias World Cup.
Gerdán Fonseca also took the javelin title of the continental games of the Peruvian capital, but in the F-64 category, with a record for the event of 55 meters and 68 centimeters. In addition, he was one of the representatives in the World Athletics Championship for the disabled, where he finished in sixth place.
The distinction of best disabled athlete of 2019 in Cuba fell on the phenomenal Omara Durand, while the most prominent were the weightlifter Leydi Rodríguez, among the ladies, and the swimmer Lorenzo Pérez, among men.
Together with the athletes from Camagüey Guillermo Varona and Gerdán Fonseca, other 8 athletes were included in the list. (Manuel Moya Suárez / Radio Cadena Agramonte / With information from Jit.) (Photos: Archive)