Friday, January 10, 2020
Tarea Vida actions against climate change in Camaguey´s main beach resort
---
---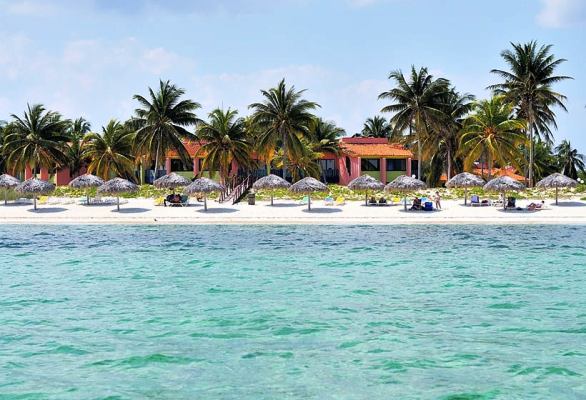 Camagüey, Jan. 10. - The integration of various organizations characterizes the actions carried out at Santa Lucía beach, Camagüey´s main beach resort, as one of the priorities of Tarea Vida in this province, the Cuban State's plan for confronting climate change.
Katina Gil Vázquez, coordinator of that project led by the delegation of the Ministry of Science, Technology and Environment (CITMA) in the territory, reported that salinization of the place is evaluated to protect water, the effects on agriculture are forseen and measures to protect dunes are met.
Similarly, the delegation of Hydraulic Resources in Camagüey works on the maintenance of the catwalks, with the objective that the population has a greater perception of risk, being this a low area and prone to flooding.
Gil Vázquez added that urban rearrangement, with a management plan scheduled until 2030, is crucial in order to prevent difficulties.
That is why the population will move to areas where living conditions are guaranteed, in addition, they will benefit from the installation of photovoltaic parks for the generation of electricity.
Likewise, epidemiological surveillance and scientific research support the development of the Tarea Vida, a plan that seeks alternatives to protect the coastline, and the reordering of communities prone to disappear in the year 2050. (Dayessi García Sosa / Radio Cadena Agramonte.) (Photo: Archive)