Monday, January 13, 2020
Cuban doctors bring health services to rural areas of Suriname
---
---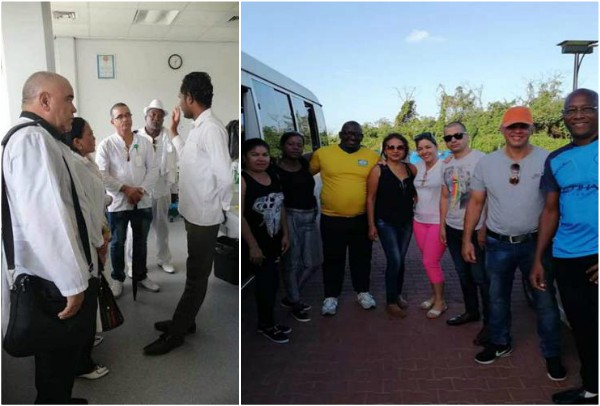 Paramaribo, Jan. 13.- Members of the Cuban Medical Brigade today provide collaboration in rural and hard-to-reach places in Suriname, as a sign of friendship ties in 40 years of relationships.
A group of four health professionals set out on Sunday for the town of Nikerie, more than 180 kilometers west of this capital, to offer their knowledge to a population lacking primary medical care.
Around 50 specialists joined the brigade of Cuban cooperators in this nation, who since their arrival last June receive lessons in the local language, in order to interact and contribute to the well-being of patients.
The collaborators of the Greater Antilles in Suriname are in rotation by the different Hospital Centers of the nation in order to contribute to the Health system in different specialties.
Meanwhile, Cuban professionals contribute to the quality of life of the Surinamese people, a group of young people from this country are trained in Havana in Medicine and Stomatology careers.
In four decades of diplomatic relations, Cuba and Suriname work together in sectors such as Health, Agriculture and Sports. (Text and photos: PL)