Thursday, January 16, 2020
Child Education Program reaches 28th anniversary in Camagüey
---
---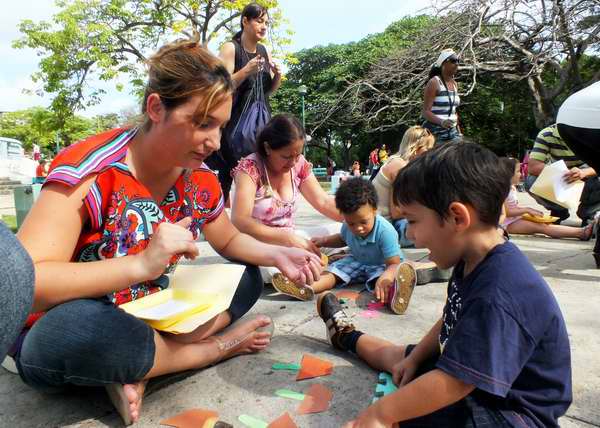 Camagüey, Jan. 16 - 28 years have elapsed since the launch of the noble Educate Your Child program, designed for those children and parents who live in rural areas, and therefore, have no access to kindergarten or daycare.
The social project, in Camagüey, is supported by families, as well as related institutions, among them, the Committee for the Defense of the Revolution, the Federation of Cuban Women, the Union of Communist Youth, the Directorate of Sports, Culture and Public Health, explains Martha Ochoa, provincial methodologist of Education who attends the sphere.
This Thursday, at the Ignacio Agramonte Culture House - one of the places where children arrive with their families for the formation of habits, physical-motor development and language, as well as the realization of cultural and recreational activities, took place today the celebration for the 28th birthday.
Education is undoubtedly a task of love that can only be assumed by those who do it from the soul, for CiraVarona Guerra, founder of the program, there is no greater satisfaction than knowing she has educated "her children".
In her voice sounds the pride of knowing herself responsible for fostering in them the first call, as well as ideals, so necessary to form good men and women.
Countries such as Venezuela, Guatemala, Honduras, Mexico and Ecuador have also implemented Cuban methodologies, to guarantee the quality of early childhood education.
It is then time to look back, towards 1992, to take advantage of the preparation of the new teachers, the experience of the founders and the great energy emanating from our children, to make them better and more prepared human beings. (ElianisCutiño López / Radio Cadena Agramonte) (Photo: Archive)