Friday, January 17, 2020
Copextel Branch in Camagüey on the way to greater efficiency
---
---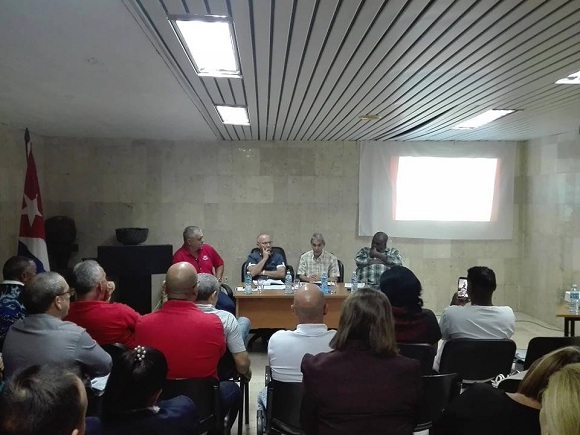 Camagüey, Jan. 17 - Overcoming the challenges of 2020, which will be more complex than those of last year, through new alternatives, was the prevailing feeling today in the assessment of the Copextel Branch in this city.
The appointment was accompanied by the economic vice president of the corporation in Cuba Eduardo Montadas García, who warned that the international scenario will impose more creativity, management and agility so that it remains the main technological company in Cuba.
"Copextel aspires to continue on the Island as a technology company, perhaps the most complete and the only one that has a whole cycle from the entry of goods to maintenance, but for that there must be specialized tools, cars, raw materials" .
In addition, Montadas García reported that said entity needs to substitute effective imports and become the number one technological arm of tourism and foreign investment in the country.
In 2019, the corporation managed to be again, after two years of decline, a compliant company, largely despite the resurgence of the US blockade of Cuba, an increasingly palpable reality in the national economy.
He added that, in response to the shortcomings, the possibilities of growing are in the willingness of the groups and in their ability to manage the work, while being satisfied with the desire to move forward, the willingness and commitment to the nation, shown by the people of Camaguey.
Growing in engineering and installation services, consolidating the management and business management system and increasing revenues, is among the projections of this year, in which the Camagüey Branch will have to find new ways to do more to surpass last year´s results. (Text and Photo: Dania Díaz Socarrás / Radio Cadena Agramonte)