Friday, January 17, 2020
Evelyn Queipo´s literary works promoted in Camagüey
---
---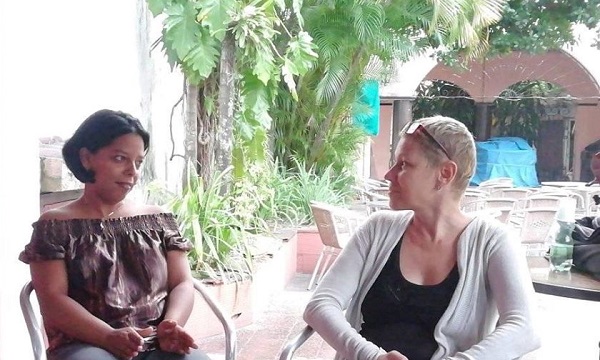 Camagüey, Jan. 17 - "Island in my body", the first literary gathering in 2020 ratified the need to create that kind of space for the pleasant exchange between trova and poetry. This time, local writer Evelyn Queipo Balbuena attended as a special guest.
Hosted by Yoandra Santana and musicalized by Antonio Batista, once again the Casa de la Trova Patricio Ballagas, in this city, hosted the meeting, in which the audience enjoyed their creative works.
The meeting hosted an interview with Queipo Balbuena, who assumes several responsibilities in the province, such as the Directorate of Editorial Ácana, and the Section of Literature in the local branch of the Hermanos Saiz Association (AHS).
The author, who has publications for children and adults, mostly in prose, offered details about her successful foray into the literary world; and has been deserving of relevant awards such as César Galeano, Luis Rogelio Nogueras and Emilio Ballagas, as well as the La Noche creation scholarship, the latter awarded by the AHS.
The gathering "Island in my body", owes its name to a book by Luis Álvarez Álvarez, National Prize of Literature; and it takes place on the first and third Thursdays of each month starting at 4:30 in the afternoon. (Text and photo: Lorena Chávez Fernández / Radio Cadena Agramonte.)