Monday, January 20, 2020
Repair service workers in Camaguey seek alternatives to US blockade limitations
---
---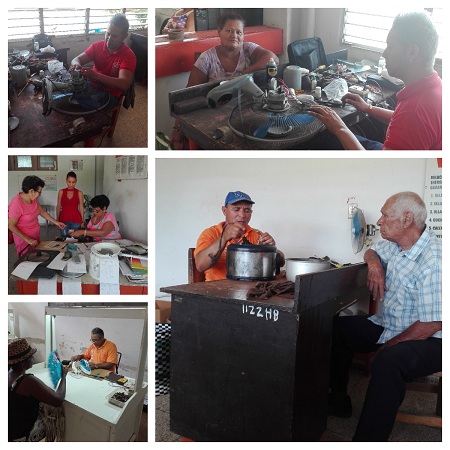 Camagüey, Jan. 20 - Multiple irregularities show the availability of electric stove resistors and power wires for cooking set equipment in branches of the Provincial Company of Technical, Personal and Household Services in this city.
Marta Pis Lozada, technical-commercial director of the bussiness, says that the deficit of replacement parts has had a negative impact on the company´s management, despite being a national leader in the innovation and generalization of technological solutions within the Commerce sector.
As a strategy it is implemented that operators visit homes and carry out maintenance work, to help prolong the operating time of household appliances for cooking and preserving food.
Directly linked to the economic, commercial and financial sanctions imposed by the United States government on Cuba, the acquisition of spare parts is affected, and in the case of refrigerators, the purchase and distribution of spare parts for motorcycle compressors is more expensive.
In the same way it happens with the recovery of cooling furniture, limited by lack of copper pipes and filters, which prevents putting into operation those that present difficulties with the freezer.
Nor are there plates available for induction cookers, which low-income families received in the province in small volumes.
The Company of Technical, Personal and Household Services in Camagüey has a hundred trained workers, who now face the complex situation that Cuba is facing before the resurgence of the US blockade on the Island. (Text: Gladys Dailyn Morera Cordero / Radio Cadena Agramonte) (Collage: Archive)