Monday, January 20, 2020
Sonido Camagüeyano in the Bulls´Carnival
---
---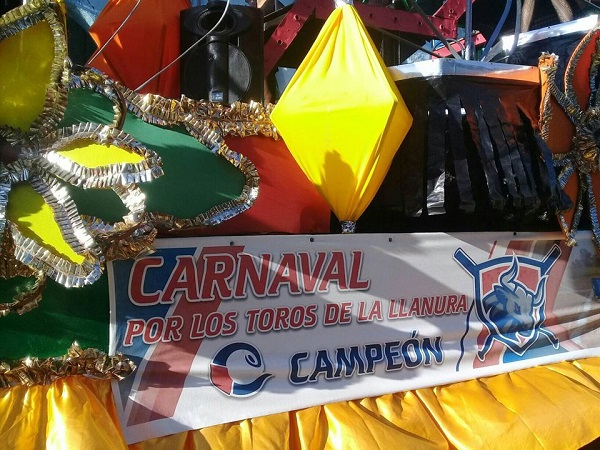 Camaguey, Jan. 20 - Until next Sunday, locals and visitors to this city celebrate with a carnival the performance of the local baseball team, second in the LIX National Baseball Series, and other results of the sports movement during 2019.
For these event 13 dance areas were created where local groups will perform mainly, while in the Plaza de la Revolucion General Ignacio Agramonte, the Sonido Camagueyano will begin on Wednesday.
Lourdes María Recio, head of the Department of Cultural Programming in the city, told the Cuban News Agency that tickets will be sold on the same day in that place, but also those interested can go to the four Houses of Culture in the city, the Nuevo Mundo Video Room, the headquarters of the Saíz Brothers Association, and the Provincial Directorate of Culture.
She also pointed out that the event, from 9:00pm to 3:00am, will have performances by Manolito Simonet y su Trabuco, Alexander Abreu y Habana de Primera, Los 4, Cuarteto de Saxofones, the band De Cuba, and Aissar and the Express, the latter author to the song dedicated to the local Baseball team.
The Bulls´Carnival, as these festivities have been called, schedules four days of parades through the city's avenues, which start next Thursday always at 7:00pm.
Reynaldo Echemendía, director of the Folkloric Ballet of Camagüey and president of the Parade Commission, stressed to the ACN that the themes and decorations will be allegorical to the story starring the players of the province, in addition to its carnival projection.
The festival will also include students from the Vocational School of Art and Ballet directed by Maestro Echemendía, aleogoric cars by the Territorial Delegation of Agriculture, Commerce and Gastronomy, the Sugar Company, Transportation, to which college students will join.
Along with the aforementioned activities, meetings with sports veterans are planned in municipalities of the province, and a local Agricultural Fair, also as part of the carnival.
It will be days to celebrate the results of the athletes of Camagüey during last year, a gift for the fans who have lived every moment of the recently concluded National Baseball Series. (Text: ACN) (Photo: Yusarys Benito Deliano / Radio Cadena Agramonte)