Monday, January 27, 2020
Book Center in Camagüey performs Jornada Martiana
---
---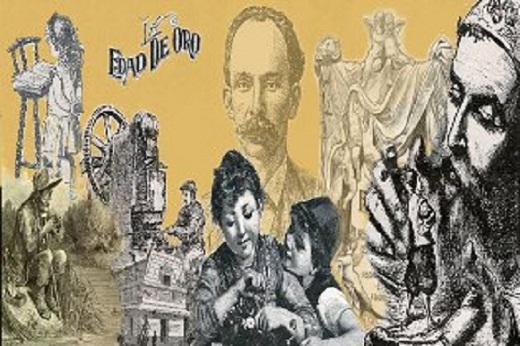 Camagüey, Jan. 27.- The book of the month ´José Martí: postcard album´ was presented this Monday at the Ateneo Viet Nam bookstore in this city, on the occasion of the JornadaMartiana held by the Provincial Center of Books and Literature from January 26 to 28.
YunexisNobalbo Aguilera, a young writer with numerous books for children, was in charge of promoting the title chosen for the first month of the year, by Francisco Blanco Hernández and JosefaMaría Villa Díaz, displaying part of the hero´s life through images.
To the presentation, on the occasion of the well-deserved tribute, will be added the one that is scheduled for Tuesday 28 night, in the José Martíresiderntial area, in Camagüey, which will also be addressed by writer Alejandro González Bermúdez, as part of the sociocultural project Golpe a Golpe that reaches different communities every day.
In addition, this Monday, the agenda of the Provincial Directorate of Culture, based on Libertad Avenue, began with a special morning dedicated to the National Hero, author of various texts intended for different audiences.
In other institutions such as the Casa de la Memoria, headquarters of the José Martí Cultural Society subsidiary, honor is also given to those who deserve it through the collective exhibition Con alma Entera, available to the public as one of the many signs of admiration, respect and love that all Cubans profess for the National Hero.
Many other activities have taken place to meet the 167th anniversary of Martí´s birth, among them, the one carried out by the Plastic Arts section of the local branch of the HermanosSaíz Association, who issued ten works that enhance the image of the hero and will be given to the Rafael Guerra Vives Pre-University Institute and the House of Memory. (Dania Díaz Socarrás / Radio Cadena Agramonte) (Photo: Archive)