Tuesday, February 11, 2020
Comptroller General calls from Camagüey to a national strategic audit Camagüey
---
---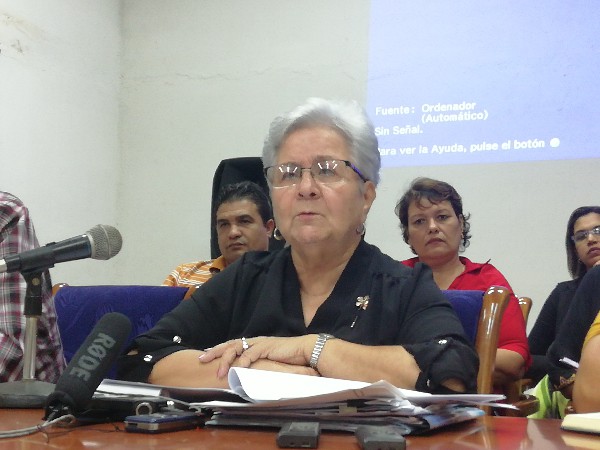 Camagüey, Feb. 11.- The member of the Central Committee of the Communist Party of Cuba Gladys Bejerano Portela, Comptroller General of the Republic, summoned from this city to conduct a strategic audit, with the objective of carrying out a comprehensive diagnosis of the entities, for subsequent decision making that favors the solution of the problems detected.
As the member of the State Council also announced in an exchange with the Audit system of the province, the exercise will take place from April 6 to May 21 to come, will coincide with the XIV National Check to Internal Control and will be executed with the participation of all those who make up the work groups, under the leadership of the top managers.
Bejerano Portela urged to banish formalities, routine procedures and apathy that workers sometimes show in the application of the self-control guide, which should be valued as an instrument that contributes to the improvement of the management and performance of the institution, and that It is precisely one of the challenges in the referred general test that will take place throughout the country.
The strategic audit will provide a new opportunity to corroborate the fulfillment or not of the objectives, missions, tasks and commitments in all the spheres in the organizations, and from the results propose measures to eradicate the difficulties, which they must have, the Comptroller said.
Although self-control is a daily practice, the exercise that will be developed will be a useful assessment to promote an increasingly efficient administrative management, and prevent and face indiscipline, illegalities, crimes and corruption, based on that what happens in the entity and that will provide the strategic audit.
Bejerano Portela stressed that Camagüey was chosen to make this call known to the entire nation, taking into account the results achieved by this province, especially regarding the training of entities by the Audit system.
During the meeting, work was reviewed in the past year and the important task of the internal auditor in the battle that the Revolution is carrying out for the economy and against harmful practices was highlighted. (Text and photo: Juan Mendoza Medina / Radio Cadena Agramonte.)