Thursday, February 13, 2020
Shrimp farmers in southern Camaguey expand production thanks to investments
---
---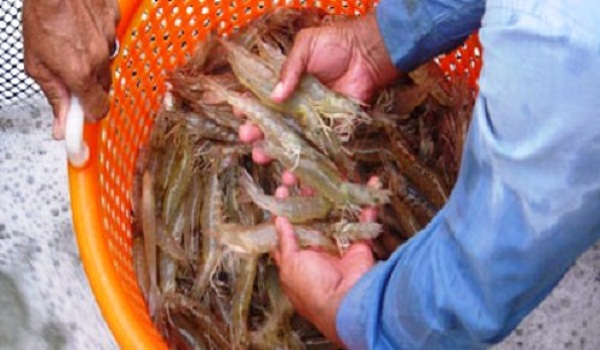 Santa Cruz del Sur, Camagüey, Feb. 13.- A broad investment process takes place in the CULTISUR shrimp farm, which will significantly increase productive yields.
The conversion of several hectares to an intensive crop is an important boost for import substitution and the increase of exportable items, according to Leandro Linares Saavedra, head of the Accounting and Finance group.
In the work carried out there today, the most traditional technique is used, explained Linares, because the intensive mode entails high planting densities and also includes an aeration process that is carried out with specialized equipment that Cuba must import at high costs.
In a first stage, which would materialize in the second half of the year, the conversion of 32 hectares to the new form of exploitation is foreseen, which could mean obtaining 900 tons of seafood only for that purpose.
So far this procedure is carried out at the Camarón de Guajaca Farming Station, in the province of Holguín, with very good results and from there Camagüey looks for experiences to carry out the idea.
80% of what is produced in CULTISUR is destined for export and the rest is destined to tourism and the internal market in foreign currency, so the transformation to carry out the initiative is an important effort for Cuba , according to Marlene Rosabal Sánchez, vice minister of the Food and Fish Industry.
Increasing exportabl eitems is the main task of CULTISUR today, said the vice-head of the sector, which must be accompanied by new working formulas based on the experience of other units in the country.
Rosabal Sánchez also explained that it is a prioritized task due to the income reported to the national economy by the Fishing Industry, specifically the shrimp, which is the one that has more possibilities of growth, along with aquaculture, hence the relevance and attention that generates the investment process in Santa Cruz del Sur, said the vice minister.
In the same way, thanks to the good technical management and the assurance of the food and other necessary products, as well as the success of the investment process that is foreseen for 2020, the 723 hectares in operation, which represent 133 pounds for cultivation, are in conditions to surpass once again all the forecasts, and to consolidate CULTISUR as an essential productive center in the Cuban economic panorama. (Eliannis Cutiño López / Radio Cadena Agramonte) (Photo: Archive)