Friday, February 14, 2020
President of Cuba prizes Valentine´s Day
---
---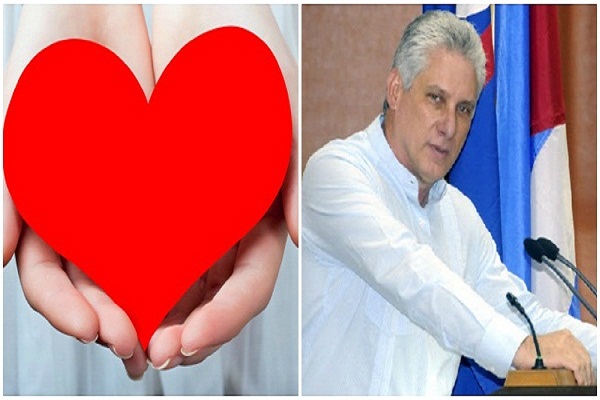 Havana, Feb. 14.- President Miguel Díaz- CanelBermúdez highlighted today through social networks the values of love and its importance when undertaking any task, on the occasion of celebrating Valentine's Day and friendship.
February 14, one of the most beautiful and special days of the year is celebrated for lovers, is celebrated in Cuba in different ways.
For this, tourism, commerce and gastronomy companies and services in general, as well as cultural institutions have prepared a varied program of activities in its wide network of establishments and centers, which include dinners, dance and artistic presentations, among others.
The origin of Valentine's Day dates back to the third century in ancient Rome, when Emperor Claudius II prohibited young people from marrying for a simple reason: single people who had no family were better warriors.
However, the priest Valentin decided to oppose the prohibition of Claudius II and began to celebrate young people's weddings in secret. When the emperor found out, he sentenced him to death for rebellion and disobedience.
Valentín died on February 14. In the mid-19th century the American illustrator Esther A. Howland began selling romantic gift cards in her father's bookstore in Worcester, and they were very successful, so there are those who consider it to be a purely commercial celebration, but really it's not like that. (Text: ACN) (Collage: Digital Writing of Radio Agramonte Chain)