Friday, February 14, 2020
Local researcher recieves Carlos J. Finlay Order
---
---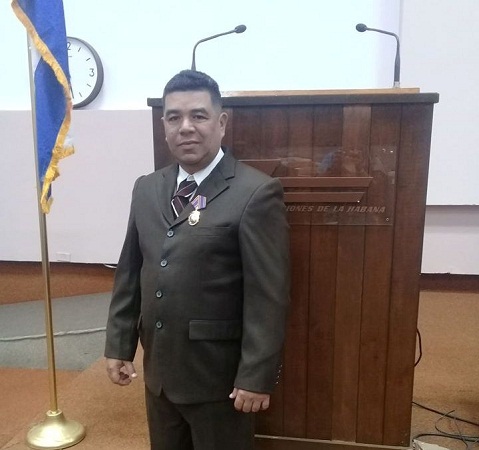 Camagüey, Feb. 14 - Dr. Cs. Alfonso Chang Rodríguez, chief researcher at the GeoMinera Camagüey Company, was given the Carlos J. Finlay Order, for his contributions to the socio-economic development of Cuba.
Received at the Palace of the Conventions in Havana, that award granted by the State Council, highlights the merits and valuable contributions by Dr. Chang to natural sciences, scientific activities and research in the province.
With his knowledge, Chang Rodríguez contributes to broadening the prospects for the exploitation of metallic and non-metallic minerals in the GeoMinera Camagüey Company, as well as the area that extends from the province of Ciego de Ávila to Las Tunas.
Chromium is one of the main minerals commercialized by thecompany due to its multiple uses in industry and medicine.
In spite of the deficiencies and limitations to acquire the equipment that allows to reach high productive rates, the miners of this demarcation take advantage of the area in the municipalities of Camagüey, Minas and Sierra de Cubitas to contribute to the national economy and increase exportable. (Gladys DailynMorera Cordero / Radio Cadena Agramonte with information and photo taken from the Fb profile of the Geominera Camagüey)