Wednesday, March 25, 2020
Health System in Camagüey reinforces control actions against Covid-19
---
---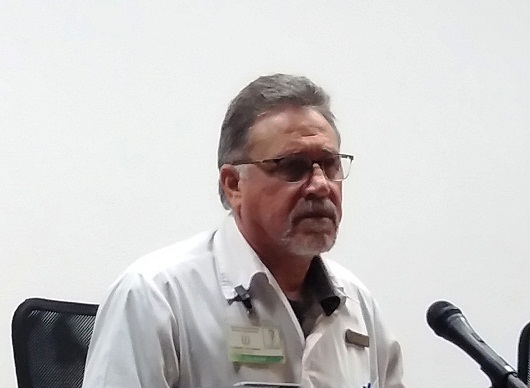 Camagüey, Mar 24.- In accordance with the protocols established in the country to prevent the spread of the new coronavirus, in this province the actions of sanitary control are strengthened with close monitoring of the 52 isolated people in the institutions authorized to follow up on the evolution of the different cases.
After completing its constructive repair, the military hospital Octavio de la Concepción y La Pedraja was incorporated to the care of patients of Covid-19, where the only patient in the territory remains.
The rest, admitted for epidemiological surveillance, correspond to the surgical hospital Amalia Simoni, the childrens hospital Eduardo Agramonte Piña and the Puerto Príncipe hotel, who were already providing this assistance service to foreign tourists.
Dr. Reinaldo Pons Vázquez, director of Public Health in the province, explained today that priority is given to the surveillance and control of Cuban citizens and foreigners from abroad, a task that seeks the cooperation of the entire society.
Added to this is the need for greater control, by Health personnel and integrated community groups, to people who are isolated in their own homes, to avoid unnecessary exits and contact with public places.
Secondly, he mentioned follow-up and supervision to immediately detect the appearance of an outbreak and follow up on contacts and suspects, a task with a favorable behavior so far, since the proper identification of the contacts has been achieved, whether appropriate positive or suspicious.
Pons Vázquez stated that, as part of this prophylactic work, there is the ongoing research to detect the symptoms of Covid-19, in which the support of institutions and the population is also of vital importance. (Gleibis Gómez Durva / Radio Cadena Agramonte.) (Photo taken from the Facebook profile of Bárbara Suárez Ávalos.)