Friday, March 27, 2020
More than 140 locals arrived from abroad are quarantined in isolation centers
---
---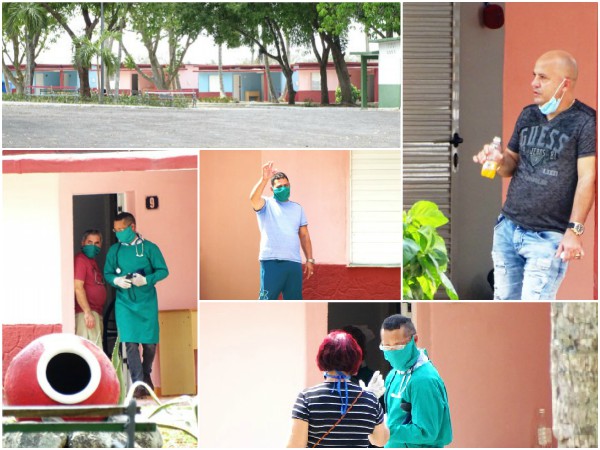 Camagüey, Mar 27.- As a continuity of the sanitary surveillance and control measures to prevent the spread of Covid-19 in this province, 141 people who arrived from abroad are kept in isolation in three sites enabled for this purpose: the La India recreation center, Las Clavellinas camping facility and the Guáimaro hotel.
His return to the national territory took place from the 24th of the current month, from the United States, Italy, Russia, Mexico, Nicaragua, Haiti, the Netherlands and Jamaica, countries with the presence of the new coronavirus. The total figure includes three children and 13 over 60 years of age.
In the case of La India, on the outskirts of the capital of Camagüey, Dr. Gerson Portilla Bustamante informed Radio Cadena Agramonte that the 37 travelers who are quarantined there receive medical attention, although they do not have respiratory symptoms.
Dr. Portilla Bustamante added that within the established protocol these citizens are kept under clinical observation, which provides for the checking of vital signs every eight hours, and the continuous observation of those who have underlying conditions such as high blood pressure and diabetes mellitus, and of a pregnant woman at 12 weeks gestation who is in good health.
According to the doctor, emphasis is placed on sanitary measures, and he specified that if any decompensation, fever or respiratory symptoms arise, the Integrated Medical Emergency System is immediately activated to transfer the individual to the Amalia Simoni hospital, to conduct the required exams.
At the closing of this information, isolation centers were set up in all the municipalities of Camaguey, at the indication of the Provincial Defense Council. (Alex López Almaguer / Radio Cadena Agramonte.) (Photos: Humberto Cid González / Radio Cadena Agramonte.)