Friday, March 27, 2020
Omara Portuondo invites to online concert from Cuba
---
---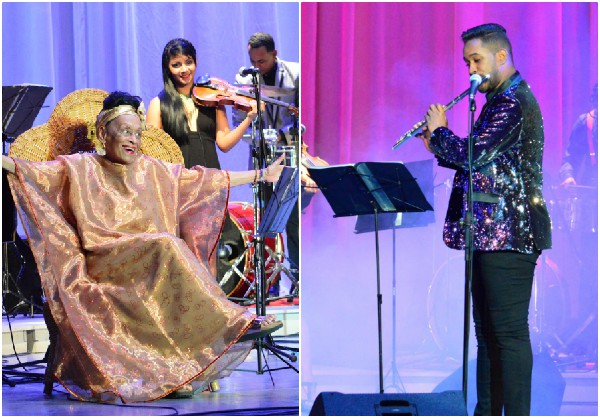 Havana, Mar 27.- Omara Portuondo will offer an online concert today with the flutist Ethiel Faílde , to support Cuba´s fight for prevention and control of Covid-19.
The recital will be broadcast on Clave tv channel, Radio Progreso, the YouTube channel of the Ministry of Culture and through a link of 100 pages on Facebook, thanks to joint with the Institute of Music and the Institute of Cuban Radio and Television.
The initiative became effective this week, on various digital platforms, with concerts by singers and composers Eduardo Sosa, Marta Campos and Diego Gutiérrez.
The online recital was seen in 45 countries with more than 5500 views.
Many creators and cultural promoters have joined this purpose that began as an original idea of Cuban musician David Blanco, who shared a concert from his living room on Facebook Live, the digital platform Tumturuntu Pa Tu Casa and the YouTube channel. Litle Cube Time.
Portuondo, 89 years old, was distinguished in 2019 with the Prize for Musical Excellence awarded by the Latin Recording Academy.
The artist is one of the most successful and beloved singers in Cuba, her discography covers thirty titles and she has recorded with the most famous Cuban and foreign artists.
With her album Gracias, Omara won the Latin Grammy Award in 2009 in the category of Best Contemporary Tropical Album, and thus became the first Cuban artist residing in her country to conquer this prestigious award and collect it with her own hands.
In addition, she treasures the National Music Prize (2006) and last year she undertook a world tour that took her to stages in the United States and Europe, with great success. (PL) (Photos: www.tvyumuri.icrt.cu )