Saturday, March 28, 2020
Electronic Government Advances in Camagüey
---
---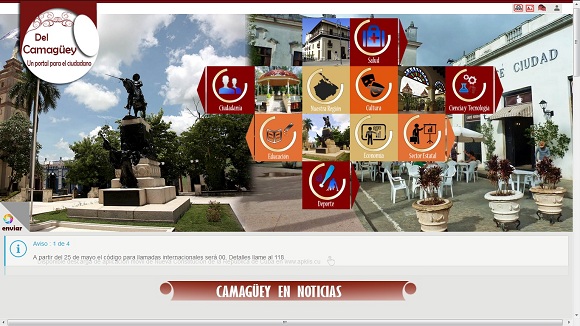 Camagüey, Mar 28.- The electronic government portals in this province ensure their presence in cyberspace during the current year and several of them are advancing to the interaction stage, which is already 90% of its development in the municipality of Camagüey.
The territories of Florida, Sibanicú and Guáimaro keep their sites active and with content, which means that they have fully completed the execution of the initial phase and the rest is close to 50 %, and it is expected that they will complete the other stage in 2020.
In addition, work is being done on the computerization of organizations and institutions that must be inserted into this governmental modality.
An example of this is the fines management system that is developed, as stated by Osvaldo Sánchez Guzmán, Commercial deputy director of the Desoft Computer Applications Company in this province, who explained that conditions are prepared for the transaction phase in the provincial portal, where details of the merchandise located in the points of sale of construction materials will be included.
Sánchez pointed out that by the end of 2020, it is expected that all the government portals of Camaguey municipalities have completed their presence on the network and that 90 % of them are working in the interaction, since it is an unstoppable process that requires the collaboration of all. (Dania Díaz Socarrás / Radio Cadena Agramonte.) (Image: File)