Tuesday, March 31, 2020
Readings that feed the soul
---
---
By Yusarys Benito Deliano / Radio Cadena Agramonte.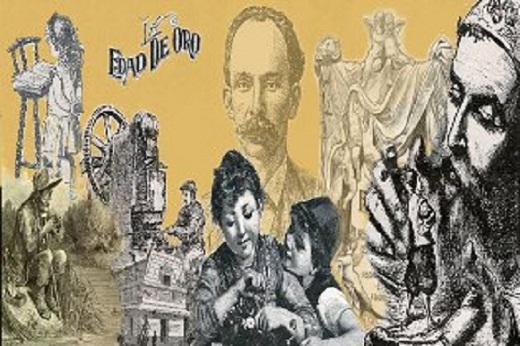 Camagüey, Mar 31.- There is a book that accompanies the childhood of Cuban children as a lucky charm. It was written by José Martí, and for generations it has been a source of entertainment, but above all, of learning.
And it is that The Golden Age is a special and timely guide for children, and also adults, to make wise decisions and understand that we are all equal, regardless of race or creed. It is, without a doubt, one of the most precious texts, in which imagination becomes the main tool for parents, teachers and children to understand the meaning of love and respect.
The Apostle's text comes alive in each story laden with lessons, and in its characters, who speak of the importance of serving others and sharing. This is the case of Pilar, who from the innocence of a girl teaches how much inequality exists in the world and shows how a noble action can change that sad reality.
Or Piedad, who gives an alert message to that part of humanity that discriminates because of skin color, for not complying with the "accepted" canons of beauty, for being "different"!
Today, Cuban Book Day, and in times when we can well occupy time with a good reading, let us look at the noble actions of the protagonists of The Golden Age and the moral of their stories; let's learn from Meñique's intelligence and discipline; of the kindness of Pilar and Piedad; of Baby's nobility. Ultimately, we apprehend every good teaching of life that Martí offers us, so that all stories have a happy ending. (Photo: File)