Monday, April 6, 2020
EPISUR provides for the people of Camaguey and foments national economy
---
---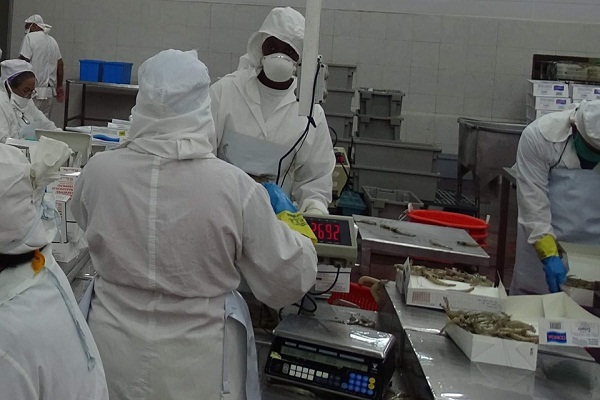 Santa Cruz del Sur, Camagüey, Apr 6 - With the aim of raising foreign currency to the country and providing food for the people of Camagüey in the midst of the current epidemiological situation, at the Industrial Fishing Company of Santa Cruz del Sur (EPISUR ) various products are being released.
Fish stew, fish log in oil and tomato, fried and natural tomato sauce, croquette dough, bread dough, canned sweets and potato bags are some of them.
According to Serguey Salgado Cardero, Quality specialist in the industry, these productions are distributed in the entity's 16 points of sale in the province, which are marketed under the D ' Lamares brand.
The industrialization of species destined for export is another of the tasks assumed by the EPISUR workers and for this they process about ten tons of shrimp per day, which is harvested in the Base Cultisur Business Unit of this territory.
Sea species such as snapper, cubera, biajaiba and rabirrubia, are also destined for export, and in order to achieve the requirements demanded by clients, the fish are classified by size and quality, according to Salgado Cardero.
In the industry, sea cucumber is also processed, which is a highly prized species in the international market.
In the midst of the current epidemiological contingency, the Industrial Fishing Company of Santa Cruz del Sur plans to continue increasing the productions destined to feed the people of Camaguey. ( Glendys Santiesteban Revolta / Radio S anta Cruz.) (Photos by the author)