Wednesday, April 8, 2020
Cuba reiterates support for former Ecuadorian President Rafael Correa
---
---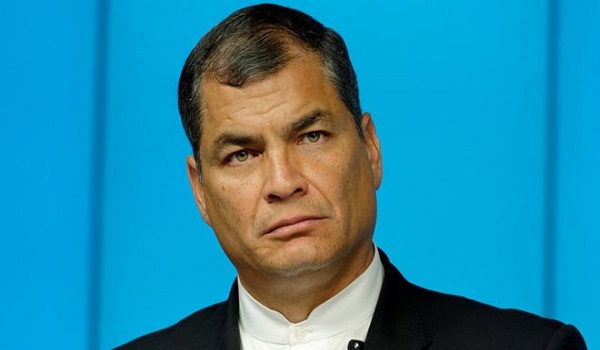 Havana, Apr 8.- Cuban Foreign Minister Bruno Rodríguez Parrilla ratified the support of the Caribbean nation to former President of Ecuador Rafael Correa (2007-2017), sentenced to prison for alleged links to acts of corruption.
In a message published Tuesday on his Twitter account, the head of Cuban diplomacy rejected the accusations against the former president, described by Correa himself as a sign of political persecution.
On this day, an Ecuadorian court found the former president guilty of a crime of corruption and sentenced him, in the first instance, to eight years in prison for the so-called Bribery Case 2012-2016.
The process describes an alleged corruption plot mounted under the Correa government, which involved national and foreign companies, such as the Brazilian Odebrecht.
Correa himself questioned from the beginning the process, the impartiality of the judges and the alleged irregularities committed.
Even shortly before the hearing on Tuesday, information circulated on Twitter with leaked emails between the secretary of the Attorney General, Diana Salazar, and judge Iván León, related to the conviction.
The conviction, of course bribery, was imposed by a court made up of judges Iván León, Iván Saquicela and Marco Rodríguez, in charge of investigating the alleged payment of bribes, from businessmen, in the period 2012-2016, for proselytizing activities of the Alliance Movement PAIS, accusation rejected by Correa and former members of the ruling political party.
The main evidence for the conviction was a notebook, considered by several lawyers as forged evidence, containing written notes in 2018, by former adviser Pamela Martínez, who received a reduced sentence, for cooperation, of 38 months in prison. (PL) (Photo: File)