Monday, May 4, 2020
Provincial Book Center operates by promoting Literature from Camagüey
---
---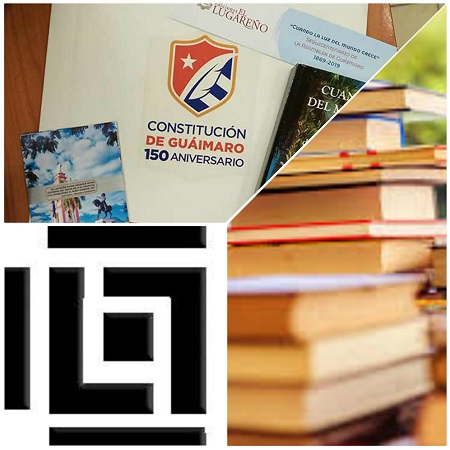 Camagüey, May 4.- The workers of the Provincial Book Center do not stop their work and an important part of its content has been transferred to their homes from where they guarantee an interest in literature.
In this way, the printing press collective continues with the different editorial, printing and binding processes; the specialists of the Commercial Department carry out inventories in bookstores and warehouses; while those in the economic area attend the different contracts with writers and entities, invoices and payments from the creators, as well as other accounting and finance jobs.
Human Resources personnel also apply the different indications of the Ministries of Labor and Culture for the relocation or reassignment of other responsibilities to various employees, according to the cultural promoter Alejandro González Bermúdez.
On the other hand, the Gertrudis Gómez de Avellaneda Literary Promotion Center projects its work from social networks and the media in the preparation of a series of audiovisual capsules with the participation of several writers, the Camaguey writer reported.
Likewise, she expressed that the donation of books and toys to the isolation centers is organized for a second time. (Text: Yusarys Benito Deliano / Radio Cadena Agramonte.) (Collage: RCA Digital)