Tuesday, May 5, 2020
The oldest Cuban record label pays tribute to Cuban flute
---
---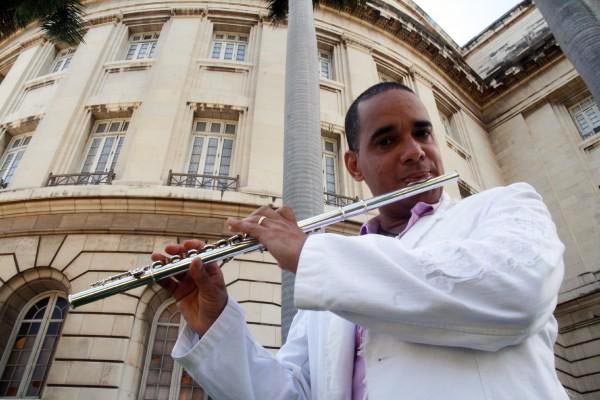 Havana, May 5.- The Recordings and Musical Editions Company (Egrem) announces the online presentation of an album and concert honoring the Cuban flute.
Under the name Esa flauta, several Cuban musicians came together to recreate musical styles that made history in the world for more than a century.
Among the participants are Orlando Valle "Maraca", Yumurí, Alain Pérez, Calunga, José Luis Cortés, Peruchín, César López, René Luis Herrera, Enrique Lazaga and Guillermo Pedroso.
The CD will be available online from May 8, while the concert can be enjoyed on the 15th on the YouTube channel of the Egrem, the oldest and most relevant record label in the country.
The Egrem was born in 1964 and has the largest fund of music archives in Latin America, so it is positioned as the leading company in the management of Cuban music.
In their studies they have recorded icons of international music such as Nat Kin Cole and Josephine Baker; and from Cuba, such as Los Van Van, Irakere, Buena Vista Social Club and Silvio Rodríguez.
These days, Egrem uses its digital platforms to support the campaign against Covid-19, with the slogan Stay at home, listening to Cuban music. (PL) (Photo: File)