Wednesday, May 20, 2020
Auto-diagnosis on Covid-19 available through Cuban app
---
---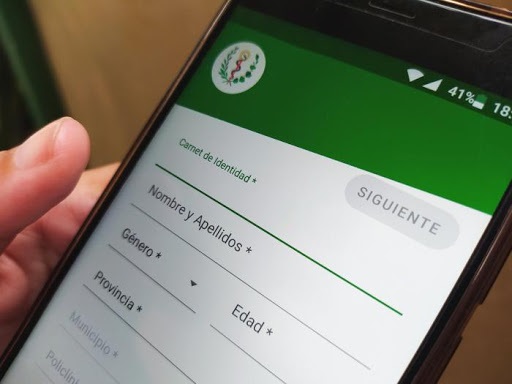 Havana, May 20.- Cuban health authorities insisted on the availability and usefulness of the auto-diagnosis app available to the entire population, which can increase the detection of asymptomatic Covid-19 cases.
Dr. Francisco Durán, national director of Epidemiology of the Ministry of Public Health (Minsap) commented at a press conference that this way would provide more information and accurate data on the transmission of SARS-Cov-2, the virus that causes the disease, with the declaration of the population's state of health.
This is the Covid 19 Virtual Diagnosis, a new tool that supports the National Health System in confrontating Covid-19. The app is available online and as a smartphone app.
Durán referred in his speech that until now there is no scientific evidence to support the appearance of a new strain of SARS-Cov2, which sometimes mutate, change and are studied in various countries to identify and classify the types of viruses and thus facilitating the analysis of how the transmission of the disease occurs from one continent to another and between countries.
He commented that Cuba is currently carrying out its own characterization, which will be reported once it is finished, while keeping an eye on any new information circulating in the world.(Text: PL) (Photo: File)