Thursday, May 21, 2020
Doctor Pons: a brave man from Camagüey facing Covid-19
---
---
By Gladys Dailyn Morera Cordero / Radio Cadena Agramonte.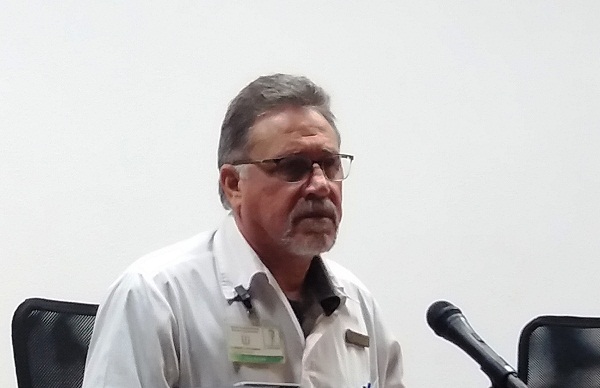 Camagüey, May 21.- I met him four years ago during the 2016 hurricane season when he was the director of the Eduardo Agramonte Piña Pediatric Hospital and since then I feel close to him, because he was my interviewee for one of my first press works.
At that time, Dr. Reinaldo Pons Vázquez, as a good doctor and one of the many brave people of these times, assured me that the great professionals were also afraid and that everything would be fine, and it was so.
Then I learned of his promotion to Provincial Director of Health in Camagüey, and the news made me very happy because I knew of his professionalism and character.
I did not see it anymore until Covid-19 was in charge of promoting an encounter with him.
Today Dr. Reinaldo Pons Vázquez, or simply Dr. Pons, appears in the mass media or in the daily issues of the Provincial Defense Council and receives the admiration of the people of Camaguey.
While many are in total confinement, he is worried, hard-working and sensitive, sleepless, all that I can tell from him when I see him.
I can guess the hustle and bustle of his days and nights, either in the information to the Provincial Defense Council or in the videoconference with the Cuban Ministry of Health.
Great professionals, like Reinaldo Pons Vázquez, also fear, but face fear with courage. (Photo: taken from Bárbara Suárez Àvalos´ Fb profile)