Friday, May 22, 2020
Cuban doctors fighting pandemic in Chile are praised
---
---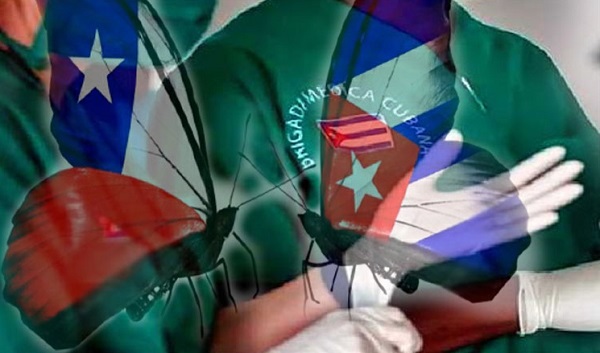 Santiago de Chile, May 22.- The work of 26 Cuban medical brigades that work in several countries in the confrontation with the Covid-19 pandemic is highlighted by the digital media Summary of the city of Concepción.
This independent body points out that Cuban personnel made up of about 1,200 specialists whose contribution was requested by governments of different countries, cares for nearly 26,000 patients and has saved the lives of nearly 1,000 people.
It also details some of the experiences of this contribution, even in countries in Europe that have requested the help of doctors from the island for the first time and the recent request made by US senators from the state of Minnesota so that they can also offer their help in that North American nation.
The newspaper especially remembers the presence of doctors in Chile as far back as 1960, when the devastating earthquake in Valdivia and Concepción only one year after the triumph of the Cuban Revolution, which was facing serious problems in the field of health due to emigration of thousands of doctors to the United States.
Summary states that, despite this, after the request by the then Chilean senator Salvador Allende, the government headed by Fidel Castro ordered the transfer of a contingent of Cuban doctors to Valdivia, the area most affected by the tragedy.
He points out that this was one of the first expressions of Cuban internationalist aid for medical personnel, with brigades that have gained so much fame throughout the world and are still active to this day, and which were named by the leader Fidel Castro as the Army in White Coats. (Text and Photo: PL)