Tuesday, May 26, 2020
A family from Camagüey devoted to saving lives
---
---
By Claudia Artiles Díaz / Radio Camagüey.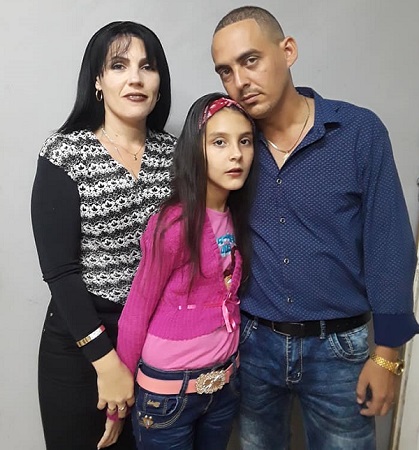 Kelian Sucely learned from her father a taste for History. At ten years of age, she assures that she wants to be a doctor like her father, while Karla Lucía has not yet reached the world, but from her mother's womb breathes the love of a family that lives to serve.
Dr. Rayko Diéguez Peña is one of those men whose dedication to his patients multiply the forces to defy the hardships of his profession, and on April 21 he left for the Amalia Simoni hospital to face the Covid-19 in Camagüey.
"I was on call and I called them to give them the news. At first there were cries, but then they understood that it was the best, I had to go to comply, and because none of those patients wants to be sick and they needed a doctor. We knew it was going to be difficult, it would be a long month, because we had never been apart for so long. "
Means of protection and precise care played a fundamental role, avoiding any oversight and focusing on professionalism and attention to positive cases of the new SASR-CoV-2 coronavirus served as a guide during the hours of assistance.
After 25 days away from home, it was time to return and his wife Jaycel Lastre Montejo, a stomatologist and 34-week-old pregnant woman, tells us so.
"He cheated us a little, because one day he was ahead of what we expected, he came as a surprise and in the end that is more beautiful, because he catches one off guard ... first the girl ran towards him, that beautiful feeling of arrival, of hugging, of being together again. "
"I am very proud of my dad's work - confesses Kelian Sucely -; although I missed him, I knew that what he was doing was for the good of many people and when my sister grows up I will tell him what our father did".
In a little less than a month Karla Lucía will be born, and thus the house will be filled with smiles, milk bottles, diapers ... and once again, if necessary, Dr. Rayko will face his fears and return to the sick, to save lives. (Photo: taken from the Fb Profile of the interviewee)