Saturday, July 11, 2020
Cuba reports seven new cases of Covid-19 and one death
---
---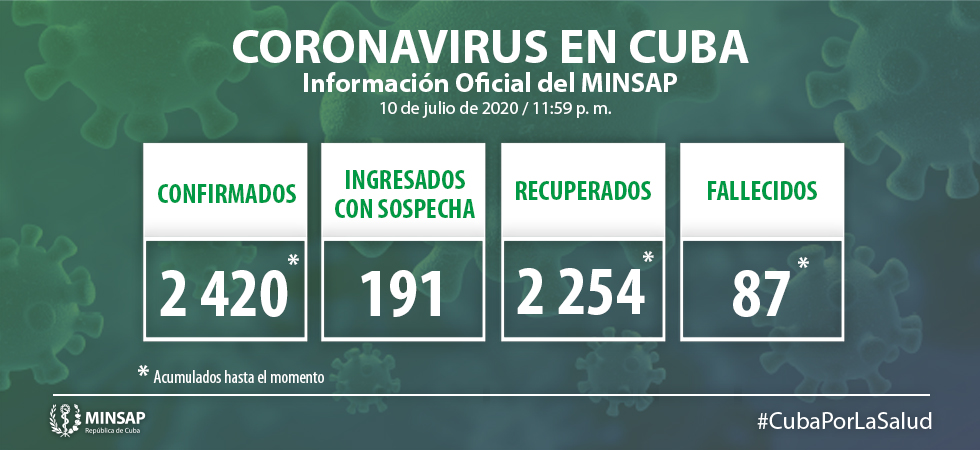 Havana, Jul 11.- At the close of yesterday, July 10, 288 patients were admitted to hospitals for epidemiological clinical surveillance. Other 233 people are monitored in primary health care.
For Covid-19 3,333 samples were studied, resulting in seven positive samples. The country accumulates 202,014 samples and 2,420 positive (1.2%). Therefore, at the close of yesterday, seven new cases were confirmed, accumulating 2,420 in the country.
The seven diagnosed cases are Cuban, two were contacts of confirmed cases, one without specifying the source of infection and four with a source of infection abroad. Of those confirmed, three are women and four are men. Of the total, four were asymptomatic.
Ministry of Public Health