Thursday, July 16, 2020
Cuba evaluates inclusion of MLB players in national team
---
---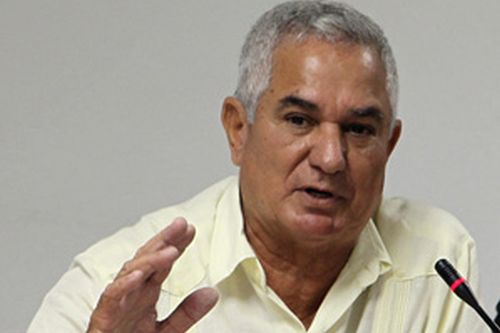 Havana, Jul 16.- Cuba is studying the possibility of admitting players hired in the Major Leagues of the United States (MLB) and who can represent the island in international events, according to Higinio Vélez, president of the National Baseball Federation.
Vélez, who has been in charge of the organization for more than a decade, spoke of the possibility of accepting players inserted into the big top and other tournaments around the world, in an interview with the local television program Jugada Perfecta.
Also, he mentioned the existence of players with a past in the Major Leagues and that "today play in Cuba," in clear reference to shortstop Erisbel Arruebarrena, who returned this year to the main baseball event in the country, after playing for L.A. Dodgers.
The Cuban Federation of discipline and the office of the MLB commissioner signed an agreement in December 2018 that would allow players from the Caribbean nation to play in the MLB without leaving Cuba and through clauses similar to those established in the main professional leagues.
Among other objectives, the agreement sought to contribute to curbing illegal activities such as human trafficking, which still puts the lives and physical integrity of many players of Cuban Baseball at risk.
However, the agreement was canceled in April 2019 by the administration of the President of the United States, Donald Trump, when he argued that the Cuban Government would obtain economic benefits from the clubs that hired players.
After decades of almost absolute domination in the international arena, Cuban Baseball has been away from star charts for several years and hit rock bottom in 2019, concluding in sixth place at the Pan American Games in Lima. (ACN) (Photo: File)