Friday, July 24, 2020
July the 26th: the spark that fueled patriotic consciousness in Cubans
---
---
By Leidy Quintairos Molina / Radio Cadena Agramonte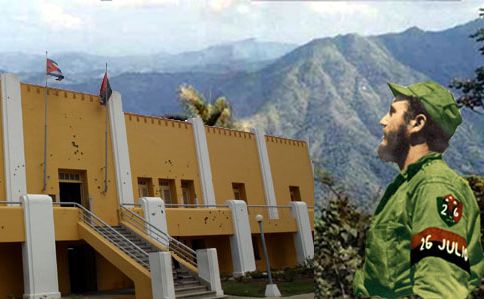 Cuba, like every other nation, is going through difficult situations today as a result of Covid-19, which prevents us from reaching that square where every July 26 all the people who know the significance of the act of rebellion in 1953 gather.
The month of July was captured in history since that day, when a group of young people led by Fidel Castro would conquer the will of the people, by assaulting the Guillermón Moncada military station in Santiago de Cuba and Carlos Manuel de Céspedes in the city of Bayamo.
With such actions it had been decided to start the combat to overthrow the dictatorship of Fulgencio Batista, and therefore it was the spark that fueled the patriotic conscience of the Cubans, who, from there, gave themselves entirely to the struggle for all the possible means.
Currently, when the universe is living through such turbulent times where every day there are new patients and more deaths caused by the new SARS-CoV-2 coronavirus, in our country, a few days from commemorating the 67th anniversary of the events that promoted the victory, this ideology becomes effective.
In this sense, Cuba has a health system that gives continuity and materializes the legacy of "History will absolve me", which is highlighted by the work of its professionals, who have contributed in various nations in confronting the pandemic.
On the other hand, the efforts that the Revolution has dedicated since its inception to the educational system, allow it to be recognized for its quality, and above all for its gratuitousness, and guarantee of continuity of studies until the university level.
In Camagüey, as in all of Cuba, the Education sector focuses on improving conditions in schools, in addition to preparing to restart the school year with all the established hygienic-sanitary measures.
Likewise, in the province it is called to increase agricultural production, especially food, which requires greater results and better use of the land to comply with the self-sufficiency program, encouraged by the delivery of land in usufruct to all Cubans who want to produce, and for what it represents for food security.
Although in a different way because circumstances do not allow it, we will commemorate this July 26 from another area, it will be the home, the stable, the workplace and even social networks the stage that will host the celebration of the Day of National Rebellion.
Precisely, Fidel in the Moncada program conceives Education as one of the greatest aspirations of the Cuban people, made reality after the triumph of January 1959 and that today allows children and Cubans all, to celebrate from social networks the new anniversary of the clarinet libertarian of July 26, 1953. (Photo: File)
More from this section ...