Tuesday, July 28, 2020
Recreational Sports Complex inaugurated in Najasa, Camaguey
---
---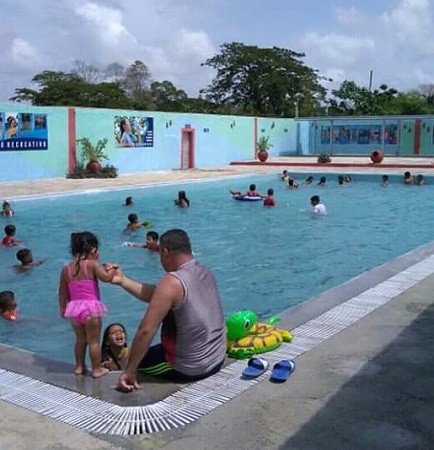 Camagüey.- With immense joy, the residents of the municipality of Najasa , in this province, saw their long-awaited Recreational Sports Complex inaugurated, in honor to the National Rebellion Day.
The opening ceremony was attended by Ariel Santana Santiesteban , president of the Provincial Defense Council, and Yoseily Góngora López, vice - president of that structure, as well as the main authorities of the municipality and part of the benefited population.
The Provincial Sports Directorate and the workers of the sector in the territory were determined to make the claim of so many years come true, which will give a significant boost to the recreation of children and adults.
A table games area and a swimming pool are the first areas that visitors will be able to enjoy, and it is intended in a second stage, starting in September, to start the construction of shelters to turn it into a training base for athletes.
Edisleydis Quesada, director of the Sports Sector in the demarcation, explained that about one hundred thousand pesos were invested for this work object. She added that the place has a capacity for 150 people, but at the moment it will work at 80% of its capacity.
Promoting the practice of water sports and healthy recreation in this "Summer for Life 2020" is a priority of the National Institute of Sports, Physical Education and Recreation ( Inder ) in the region , and within the framework of the celebrations for the July 26, 67 years after the assault on the Moncada and Carlos Manuel de Céspedes, the town of Najasa celebrates and honors its heroes. (Text and photo: Elianis Cutiño López / Radio Cadena Agramonte)