Thursday, July 30, 2020
Arlenis Sierra will represent Cuba in 2021World Tour
---
---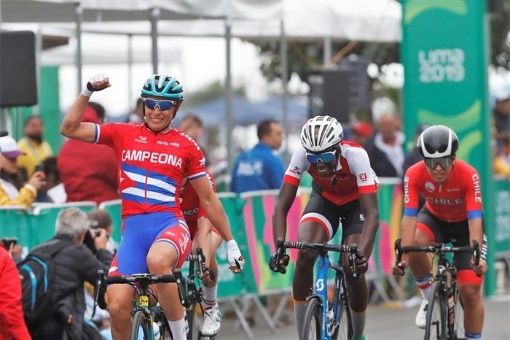 Havana, Jul 30.- The International Cycling Union (UCI) announced the calendar of the World Tour (WT) of 2021 with some reforms for the postponement of the Tokyo Olympic Games for next year, from July 23 to 8 August.
Among the modifications, according to the UCI official website, the advance of the Tour de France appears (June 25 to July 18), while the Tour of Spain will run from August 14 to September 5.
The World Tour 2021 will include 35 races in 12 countries on four continents, with the Tour Down Under starting in Australia in the second half of January and ending in China with that of Guangxi in October.
The UCI warned that the dates of several tests have been adjusted, precisely because of the appointment in the Japanese capital, to avoid an intercalation of the Olympic road races, designed for July 24, 25 and 28, with others such as the event itself. Tour de France and the Grande Boucle.
Several of the events on this calendar correspond to the two genres. In the women's one, Cuba must have a representation -up to now- with the presence in the Kazakh club Astana of its leader Arlenis Sierra, now in second place in the WT ranking with 320 points, only behind the German of just 22 years old Liane Lippert of the Sunweb team with 400.
Follow the 27-year-old cyclist, Australian Amanda Spratt, from Mitcleton Scott, with 260 units.
In the general world route list, Arlenis is installed on the eighth step with 1,284 units, and is led by the 21-spring Dutch woman Lorena Wiebes (Parkhotel Valkenburg), who has two thousand 384.33 points. Arlenis has already secured her Olympic ticket. (Texto y foto: JIT)