Thursday, July 30, 2020
 Frank: the most outstanding of young rebels
---
---
By Yusarys Benito Deliano / Radio Cadena Agramonte.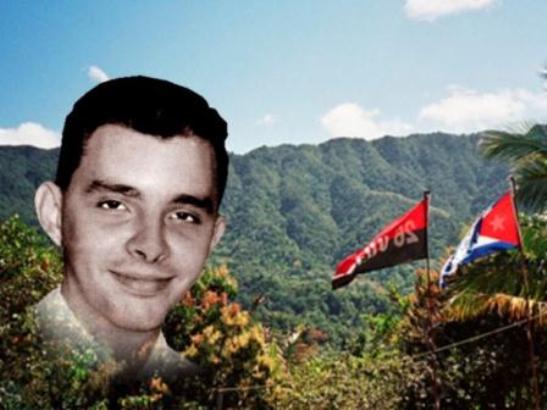 The first time I went to Santiago de Cuba I was 12 years old. I was amazed by the majesty of the Moncada and each of the historical sites that make this eastern province a living proof of how much was done to make the Revolution.
Then I returned and toured some of its streets and emblematic places. I have always known people with a great sense of belonging to this heroic and hospitable town. I knew, beyond what I learned in the history classes, of the courage and courage of so many young people who gave their lives for the Homeland.
Since then, the names of Juan Bruno Zayas, Raúl Pujol, René Ramos Latour, José María Martínez Tamayo and Frank País have remained engraved on me and not only in memory.
They all died on July 30, and although in different years, they are united by the sacrifice for a common dream: the freedom of the nation.
Frank died at only 23 years old; perhaps the same age with which I had the opportunity to get to know Santiago more closely, a city that still remembers, according to Fidel, "the most valuable, the most useful, the most extraordinary of our rebels."
Perhaps I was in some of the places that he frequented; I saw two boys in love and imagined a scene from their encounters with América Domitrio, the girlfriend who accompanied him in his ideas for independence.
Just in front of the house of the beloved, the body of the young revolutionary who liked art and literature was veiled; the eldest of three brothers and an outstanding student leader.
During my visit to Santiago de Cuba I also went to the Santa Ifigenia Cemetery, a necropolis where his remains rest and every year people come from different parts of the country to understand that sometimes he does not die in vain. And in Santiago de Cuba it is known.
Many young people walk through its streets today, saving distances and circumstances, like Frank, making this land of brave men their inspiration. (Photo: File)
More from this section ...