Friday, July 31, 2020
Cuba confirms 11 new cases of Covid-19 and no deaths
---
---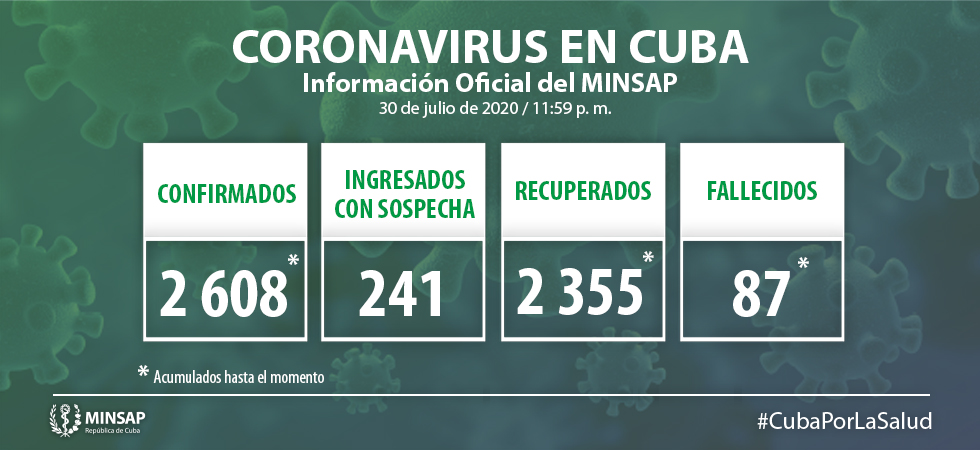 Havana, July 31.- At the close of yesterday, July 30, 423 patients are admitted to hospitals for epidemiological clinical surveillance, while 3,450 people are monitored in their homes, throufgh the Primary Health Care.
For Covid-19, 3,696 samples were studied, resulting in 11 positive samples. The country accumulates 264,147 samples made and 2,608 positive (0.99%). Therefore, at the close of yesterday 11 new cases are confirmed, for a cumulative of 2,608 in the country.
The 11 confirmed cases were Cuban. Of the diagnosed 10 (90.9%) were contacts of confirmed cases and in one (9.1%) the source of infection is not specified. Of these, five (45.4%) were female and six (54.5%) male. By age groups: from 20 to 39 years old with five cases (45.4%), from 40 to 60 years old four cases (36.4%) and under 20 years old two cases (18.2%). 81.8% (9) of the positive cases were asymptomatic.
Ministry of Public Health