Friday, July 31, 2020
Institute of Meteorology updates on Hurricane Isaías and two other events
---
---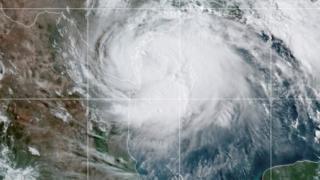 Havana, Jul 31.- In the most recent tropical cyclone warning, the Forecast Center of the Cuban Institute of Meteorology reported today that the impact of Hurricane Isaías will continue during the day on the northeast coast and that, in addition, an area of low pressure and a tropical wave could intensify in the coming hours.
Isaias, a category one on the Saffir- Simpson scale of a maximum of five, was located at 8:00 am, about 50 kilometers (km) northwest of Inagua Grande Island, in the eastern Bahamas.
It continues heading near the northwest at 28 kilometers per hour (km / h) and will continue with a similar course, gaining more intensity as it approaches the central Bahamas.
In Cuba there are strong swells in the extreme east, which will continue throughout the day, with light to moderate coastal flooding in low areas of that coastline.
According to the forecast, as the hurricane moves through the seas to the north of the eastern region of the island, the areas of overcast with rains in the eastern region will increase, which can be strong in some locations, mainly in mountainous areas.
In the west and center there will be little cloudiness during the next few hours, with a low probability of rain.
Meteorology warns that in the distant tropical Atlantic there is a small area of ​​low pressures with activity of rains and electrical storms. It has a chance of becoming a tropical depression while moving north at about 18 km / h.
A tropical wave moves west, located hundreds of kilometers east of the Lesser Antilles; This system is generating some rain and squall activity, and it is possible that it may have some slow tropical development as it moves northwest in the coming days.
On the other hand, in the rest of the Atlantic Ocean, Caribbean Sea and Gulf of Mexico area, no tropical cyclonic development is expected in the next 12 to 24 hours, the report concludes. (ACN) (Photo: File)