Saturday, August 1, 2020
Cuban soccer will have a new development policy
---
---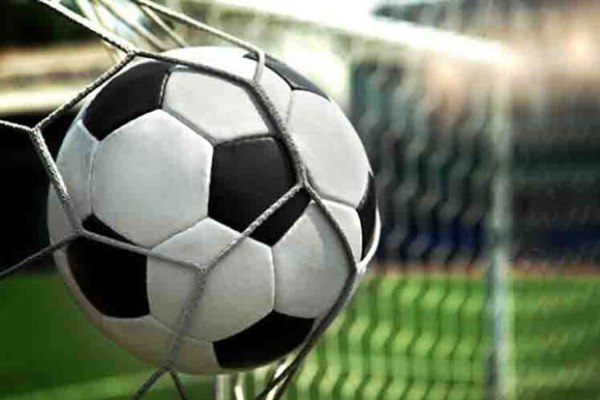 Havana, Aug 1st.- The first vice president of INDER, Raúl Fornés Valenciano, assured this Friday that Football will have a new development policy and priority attention from the Cuban sports body.
This was expressed during his first visit to the Mario López National Football School, located in the Pedro Marrero Stadium in this capital.
The activity began with an exchange with the national soccer commissioner, Oliet Rodríguez; with the director of the Cerro Pelado High School of High Performance Athletes (Esfaar), Wilmer Lewis; and with other managers of the center in charge of consolidating the quality of our absolute selections, under-20 and under-23 years, among others.
Fornés Valenciano, accompanied by the vice presidents Ariel Sainz and Omar Venegas, received a broad overview of the operation of the School and its relations with the Cuban Football Association (AFC).
They also heard details of the constructive actions being carried out in the main building, which once completed will offer remarkable comforts to athletes, coaches, federations and managers.
One of the essential questions that the vice presidents were interested in had to do with access to balls and other means of practicing the discipline, analyzing the feasibility of a project with the International Federation.
They also discussed the projections to improve the infrastructure of the Pedro Marrero Stadium and Campo La Polar, about which Fornés recalled that the wishes and availability of financing, even in foreign currency, are not enough.
After the rich exchange, the visitors appreciated the constructive advances in rooms, bathrooms and the medical area, priorities of a major work that will change the appearance of the comfortable building built in the 80s of the last century.
Fornés, Sainz and Venegas also learned of plans to locate a lawn and synthetic tracks in the iconic Havana facility, as well as new luminaires and a digital screen of respectable dimensions.
These actions have financial backing from FIFA and the AFC, and will be carried out when international and national situations allow it, although very important steps are already being taken.
Other actions are related to the national referee school and the necessary transformation of the existing area under the sun bleachers, where dressing rooms, gyms, offices and a pistol must coexist in a more pleasant environment.
Other incredible ideas are managed to turn the Pedro Marrero into a jewel of the sports movement on the Island, but making it a reality will require planning adequately and bringing together everyone who can make this ball finally "roll". (Text and photo: Jit)