Saturday, August 1, 2020
Former London Mayor denounces the United States' discredited Cuban medical collaboration
---
---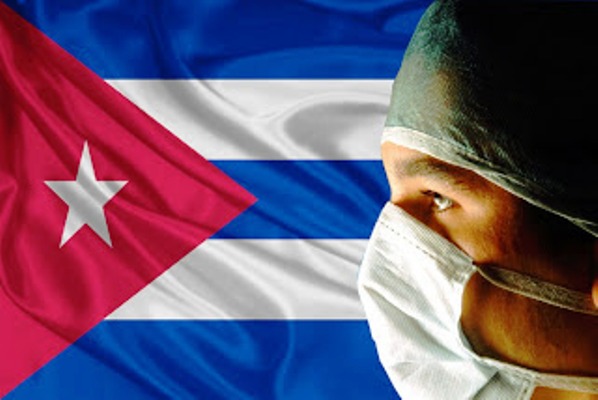 London, Aug 1st.- Former London Mayor Ken Livingstone denounced today the United States' onslaught against Cuban medical aid to other countries affected by Covid-19, and assured that the island deserves admiration, not sanctions.
Not content with their disastrous response to the coronavirus crisis in the United States itself, Republicans also want to deny medical care to some of the world's poorest and most vulnerable people, the Labor politician said in an opinion piece, published in the Morning Star newspaper.
After affirming that instead of sanctions Cuba deserves admiration and respect for that attitude, Livingstone denounced in particular the bill recently presented by Senators Ted Cruz, Rick Scoot and Marco Rubio to sanction governments that request Cuban medical cooperation in the confrontation with the Covid-19.
In the opinion of the former London mayor (2000-2008), this maneuver is one of the most astonishing expressions of the reactionary government policy of President Donald Trump, which he accuses, in addition to intensifying the unilateral blockade imposed by Washington on the Caribbean island for the past almost 60 years.
Republican senators' reactionary proposals to affect Cuban medical brigades came to light after last year, the Trump administration announced the most severe sanctions against Cuba since the illegal blockade was imposed in 1962, he stressed.
In this regard, Livingston recalled the activation of Title III of the Helms-Burton Act, which allows US citizens to sue individuals and companies that invest in nationalized properties in Cuba after the triumph of the Revolution.
He also mentioned the imposition of new restrictions on Americans' travel to the island, including educational and cultural programs known as town-to-town contacts, the reduction in the amount of remittances that Cuban-Americans can send to their families.
Even before those new acts of aggression by the Trump administration, the blockade already represented the longest system of economic sanctions imposed on another country in history, said Livingstone, who noted that unilateral measures have cost close to 800 billion of dollars to the Cuban economy.
In his column published this Saturday in the British newspaper, the former mayor also denounced that this hostile policy recently prevented the arrival in Cuba of a shipment of respirators and personal protective equipment necessary to combat the pandemic of the new SARS-CoV-2 coronavirus.
Livingston, who called to support the campaign for the awarding of the Nobel Peace Prize for Cuban internationalist doctors facing Covid-19 in more than 40 countries, also called for continuing the fight against the US blockade of the island. (PL) (Photo: File)