Tuesday, August 4, 2020
31 new Covid-19 cases confirmed in Cuba
---
---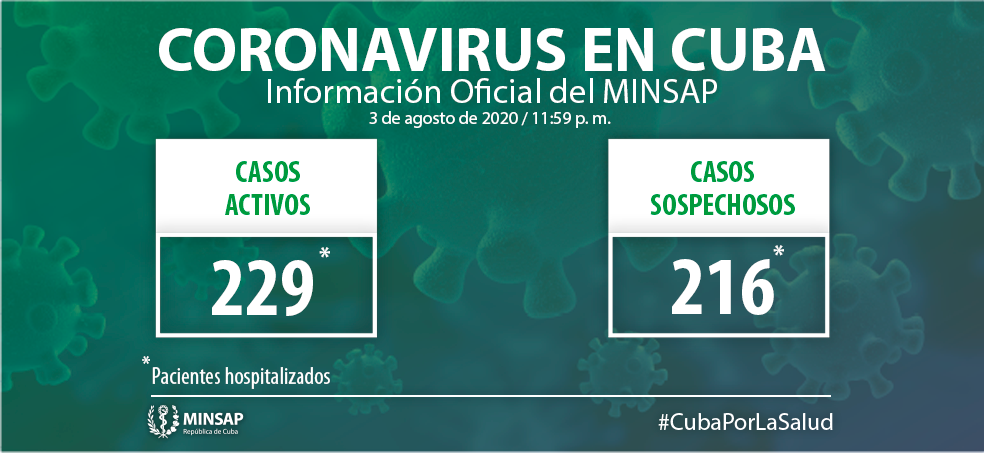 Havana, Aug 4.- At the close of this Monday, August 3, 463 patients are admitted to hospitals for epidemiological clinical surveillance, while 6, 467 are monitored in Primary Health Care.
For Covid-19, 3,389 samples were studied, resulting in 31 positive samples. The country accumulates 277,863 samples made and 2, 701 positive (0.97%). Therefore, at the close of yesterday, 31 new cases were confirmed, with an accumulated of 2,701 in the country.
The 31 diagnosed cases are Cuban, 17 were confirmed cases, four of them do not define the source of infection and 10 have a source of infection abroad.
Of the 31 confirmed cases, 19 are men and 12 are women. 67.7% (21) were asymptomatic.
Cuban Ministry of Public Health.