Thursday, August 6, 2020
Camaguey Airport certified to resume operations
---
---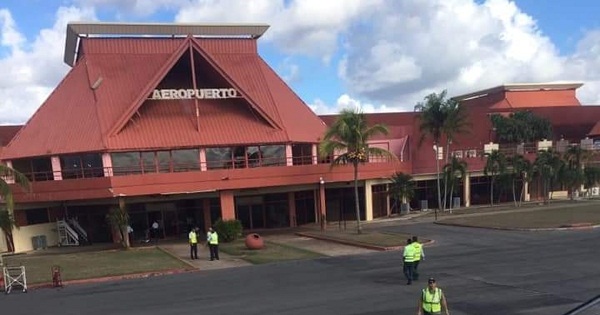 Camagüey, Aug 6 - The Ignacio Agramonte Airport in this province in the east of Cuba, has its infrastructure ready today to begin its foreign operations, according to the evaluation of a delegation led by representatives of International Health Control.
According to an exclusive statement to Prensa Latina by Leuder Escobar, the terminal director, a group of specialists certified the good condition of the entire infrastructure of this facility.
Representatives of the Civil Aeronautics, Immigration, Customs and the Ministry of Tourism also joined the commission 'which took into account various parameters to offer a safe and quality service,' he said.
The terminal's director considered it important that 'the personnel handle all sanitary control issues, once the reopening is decided'.
The restriction established by the U.S. government at the beginning of the first quarter of the year caused the airport to stop receiving about 11,000 passengers per month, along with effects on Jet Blue and America Airlines.
Through the director, Prensa Latina was also able to know about the 'willingness of all the airports in the Cuban provinces to remain closed until August 15, with the exception of those located in the tourist cays, a period that we take advantage of for remodeling actions', he stated.
In the phase of revision of the protocol for the return of operations in Camagüey, the main responsible parties are the agencies of Customs, Immigration and Foreigners, and Public Health, in order to prepare conditions to receive passengers from Canada, Russia, Mexico, Surinam and Haiti. (Prensa Latina)(Photo: File)