Friday, August 7, 2020
Ministry of Transport approves new restrictive measures for western provinces
---
---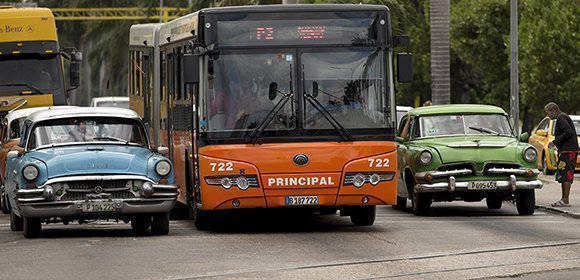 Havana, Aug. 7.- The Ministry of Transportation published on its digital portal the new measures related to mobility between the provinces of Havana, Matanzas, Pinar del Río, Artemisa and Mayabeque , given the epidemiological situation of these territories.
According to the publication of the agency, these actions will be effective as of Saturday, August 8, and establish limitations on the routes of local passenger transport services of these 5 provinces that exceed the limits of their respective territories, according to coordination established between the Provincial Defense Councils.
In addition, interprovincial passenger services are suspended between these provinces, as well as between these with the rest of the country (national buses, trains, taxis and private cars). This includes state and non-state services. Matanzas and Mayabeque are excepted, which will maintain services with the rest of the country.
The Mitrans proposes to reduce to a minimum mobility between these provinces in state media of all kinds.
The new measures prohibit transfers in collective means of transport, (buses, trucks and others), state and private means, between these provinces, and to beaches and recreation centers in another province.
The Mitrans clarifies that interprovincial collective transportation of passengers is maintained in the interest of national tourism, specifically of passengers with reservations for hotels, campsites and other tourist facilities, regardless of the means in which they travel.
The transportations in private vehicles of less than 8 passengers continue for personal reasons, the movements of vehicles with license plates with the letters K, T, F, M, as well as diplomats and fraternal and religious institutions.
In addition, all transports that are carried out in function of public health will be maintained as part of the confrontation with Covid-19, a minimum interprovincial transportation service in exceptional cases by national buses, cargo transportation between the provinces complying with the established health protocols.
The Mitrans clarifies that the regulations of the services between the special municipality of Isla de la Juventud and the rest of the country are maintained. (ACN) (Photo: File)