Saturday, August 8, 2020
Yunidis Castillo will go for seventh medal at Paralympic Games in Tokyo
---
---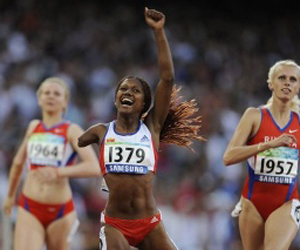 Havana , Aug 8 .- Yunidis Castillo intends to return to the Paralympic Games in Tokyo and win her seventh medal in these events. To do this, she will face the challenge of qualifying first and then trying to get on the podium in the final for 400 meters T47 (affected by upper limbs).
Castillo, owner of five gold and one silver medal in speed and jumping, must be the first Cuban to play finals at the Olympic Stadium in the Japanese capital, according to the calendar published for this sport with competitions between August 27 and September 5, 2021.
"It is great news because my aspiration is to get the place in that modality, these could be my last games and I want to say goodbye with at least one medal," Castillo told JIT by phone after learning details of the program of a test that will have qualifiers on start and end day on Saturday 28.
"This suspension due to the Covid-19 pandemic favors me because I will have one more year to prepare and achieve better form for that purpose," he said at the end of the conversation.
Yunidis will arrive at the appointment in Tokyo at the age of 34, however accessing by brand will be one of the great attractions of that discipline, along with other expected peers such as Omara Durand, Leinier Savo, and Leonardo Díaz.
Cuba expects to include 11 representatives of that sport and in total around 25 for the event from August 24 to September 5, where 539 medal games will be discussed in 22 disciplines according to the recently published detailed program. (JIT) (Photo: File)