Monday, August 10, 2020
Carlos J. Finlay Birthplace opened to the public this summer
---
---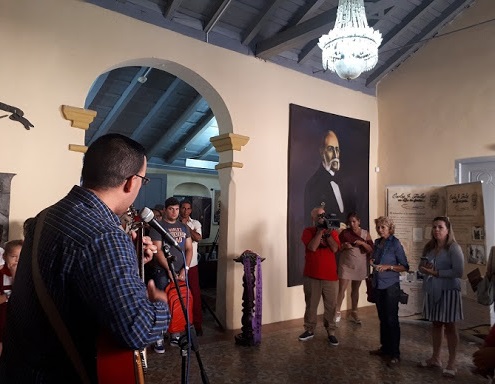 Camagüey, Aug 10.- Converted since 2002 into the headquarters of a sociocultural project of the Office of the Historian of the City of Camagüey (OHCC), the Birthplace of Carlos J. Finlay, is one of the dependencies that hosts and develops numerous activities with members of the community, which are multiplying in the current summer season.
María del Carmen Pentón, current director, commented to the Cuban News Agency that working with children is the most representative initiative, mainly through workshops.
These creations will be exhibited at the headquarters, he explained, which allows to value the knowledge acquired about the environment, because with the actions of plastic arts kids will expose forms for their care, protected natural places of Cuba, rocky ecosystems, and nature in general.
To complement, audiovisuals will be screened through which the importance of recycling, energy saving and the anti-vector campaign will be discussed.
A special moment will be the next day 14, when it will be 139 years since Finlay announced his theory on the transmissibility of yellow fever, and to commemorate it there will be a children's activity with educational material on the subject.
Possibly the most attractive of the initiatives offered by the program is its inclusive nature, since none of its proposals has an age limit, as is the case of encounters aimed at the elderly with the purpose of strengthening emotional balance at that stage of life through psychological techniques linked to art. (ACN) (Photo: File)