Tuesday, August 11, 2020
Camagüey shows significant fuel savings due to solar power
---
---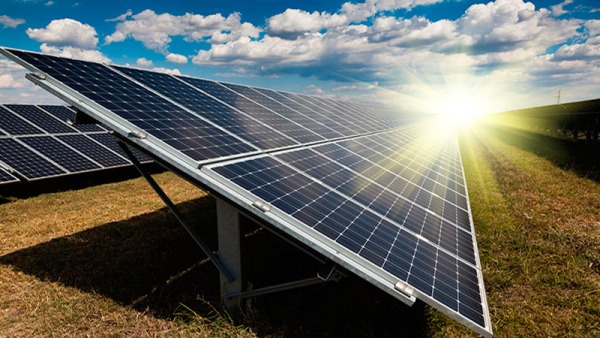 Camagüey, Aug 11.- More than 2,100 tons of fuels have been saved so far this year in the province of Camagüey as a result of the photovoltaic generation of the four parks that the territory has synchronized with the National Electric System (SEN).
These facilities contributed 8,103.6 MegaWatts (MW) to the grid at the end of July, showing an overcompliance with the provincial generation plan, without great excesses.
Juan Carlos Lacaba Jofre, director of Renewable Energy Sources in the Provincial Electric Company, also informed the ACN that the month of April is ratified as the one with the best results (1,291.2 MW), because in that period there is less diffuse radiation, that is, favorable conditions for photovoltaic generation from the incidence of the sun on the earth.
The four sites, he specified, meet their two fundamental efficiency indicators, availability and the generation plan, and referred to the amount of carbon dioxide no longer emitted into the atmosphere due to the activity, which is 6,880 tons.
Lacaba Jofre pointed out that the territory plans to grow in the clean energy taxes to the SEN, after the synchronization of the Antonio Pías Gómez II park, with 2.5 MW of power, which came into operation on July 25, and exhibits satisfactory results, although it is still in the process of assimilation.
On the other hand, in July the construction of the one in the Lesca area continued, located on the road that leads to the municipality of Sierra de Cubitas from the provincial capital, in the plains near the Sierra de Cubitas.
In addition to Antonio Pías Gómez I and August 13, both installed in the city of Camagüey, the demarcation has facilities of this type in operation in Imías, in the northern municipality of Sierra de Cubitas, and that of the town of Lugareño, belonging to to Minas, and another in Guáimaro, but managed by the Hidroenergía Company, based in Bayamo, Granma.
The territory of Camagüey, the largest in Cuba, takes advantage of renewable energy sources according to its characteristics as an eminently flat region, in line with the country's purposes of expanding contributions to the national energy matrix, without depending on the use of fuels. (ACN) (Photo: File)