Wednesday, September 2, 2020
Cuban Athletics pre-selection for the Olympic Games trains in Camagüey
---
---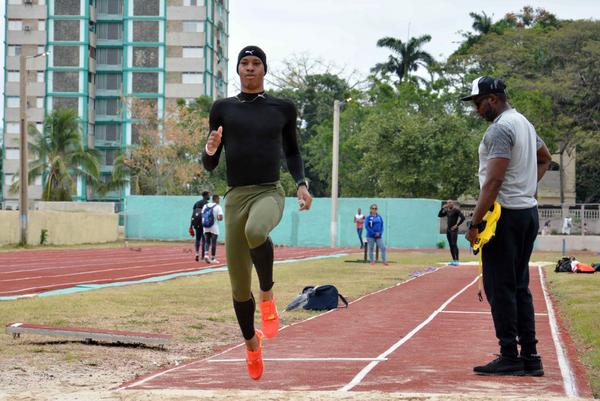 Havana, Sep 2.- With a reduced pre-selection that includes the 14 classified for the Tokyo Olympic Games, Cuban Athletics resumed preparation in the city of Camagüey as an alternative to the complex epidemiological situation that persists in this capital.
The wise decision to transfer at least a part of the figures to the Rafael Fortún track, from Camaguey, was taken as the first step to resume training after several months of inactivity, in which the physical form was hardly worked at all.
In a telephone conversation with the national commissioner Yipsi Moreno, she confirmed to the digital edition of the sports publication Jit that this first month will be dedicated to physical preparation to create the bases that will allow the technical part to restart.
The Olympic hammer champion in Beijing 2008 announced that in total there are 21 athletes concentrated now. "A reduced preselection, but that will allow us to take the rhythm with the base of those committed to the result in Tokyo," he explained.
Yipsi clarified that others are included that still do not exhibit the minimum mark for the Olympic event, but their conditions and the role they play within the selection make it necessary for them to return to form as quickly as possible.
Among those are the heptalonists Yorgelis Rodríguez and Adriana Rodríguez, who would have searched their qualifying records in past months had it not been for the suspensions generated in the middle of the pandemic.
By the way, about Yorgelis, injured last season, he said that he is physically well and will have to work to make up for lost time. Perhaps she will benefit from the postponement of Tokyo 2020.
The Cuban Athletics Olympic preselection totals 33 competitors, adding to those who will seek their minimum marks in the first six months of 2021.
From now on and until the competition, a preparation of 48 weeks is expected. In several countries this process began some time ago and they have a clear advantage. (ACN) (Photo: File)