Friday, September 4, 2020
Bottle with ashes thrown into the sea from the US two years ago found in Spain
---
---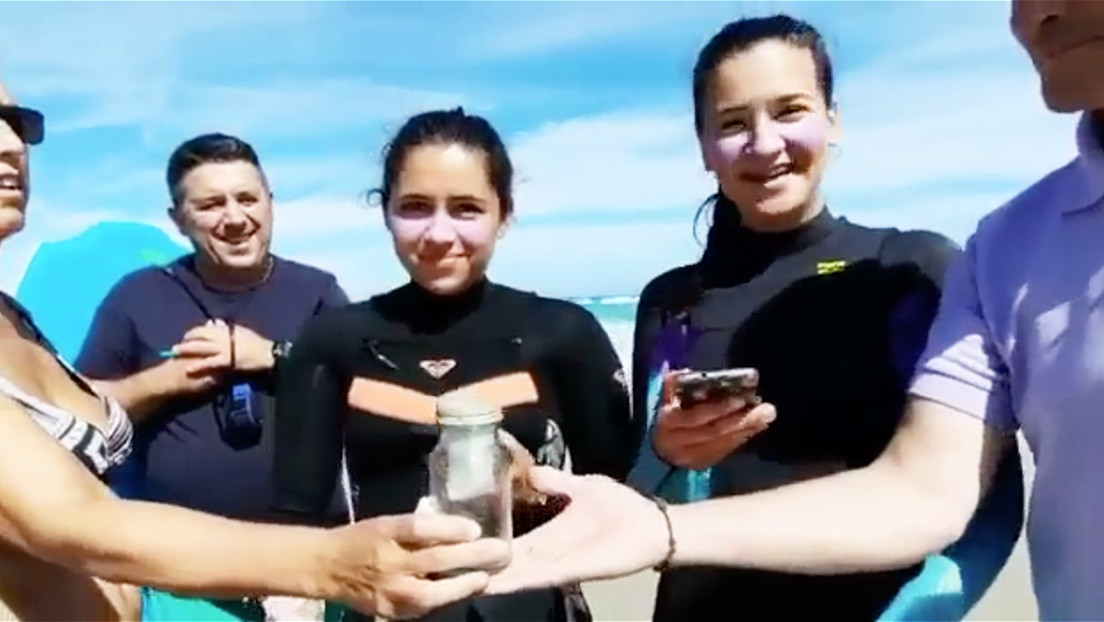 Mary Whitt, a woman from Somerset (Kentucky, USA) decided to throw the ashes of her late husband, Jerry, into the ocean as a tribute. Two years later, a Spanish family found the bottle with Mary's note and decided to contact the American woman, thus starting a friendship.
"Jerry used to tie the children's names and our address to balloons to see how far they would go and if we would get a response," says Mary. After the death of her husband, remembering his adventurous spirit, the woman prepared two bottles, one with the ashes and a larger one with a photo of Jerry, as well as a letter with his contacts. "I thought it would be a good way to travel for him," the woman commented.
Mary threw the bottle into the ocean during a vacation in Florida in 2018. In August 2020, she received a message from the Álvarez family, who had found Jerry's ashes on the Spanish beach of Razo (La Coruña, Galicia), at almost 6,500 miles from the US. The Spanish asked what they should do with the bottle, to which the woman replied to throw it into the sea again.
Fulfilling his wish, the Álvarez family organized a ceremony to say goodbye to Jerry on the beach. "We went with some flowers, the pot with the ashes, and we read a letter that we wrote in English so that their relatives could understand it. We made a video and sent it, they are very happy," they commented to La Voz de Galicia.
The video touched the Whitt family very much. "It touched our hearts," Mary acknowledged to the American media. "It's good to know that people take care of others, half a world away," added the woman. "I cried like a baby watching the video they sent," wrote another representative of the Whitt family on Facebook.
Both families have already spoken several times via video calls , and hope to meet one day in Spain. "They want to come here, especially for their grandchildren, to be able to see the beach where the bottle came from. As we continue talking with them, it is possible that they can travel later," the Spanish commented. (Text and photo: Taken from RT in Spanish)