Saturday, September 19, 2020
Cuba reports 51 new positive cases to Covid-19
---
---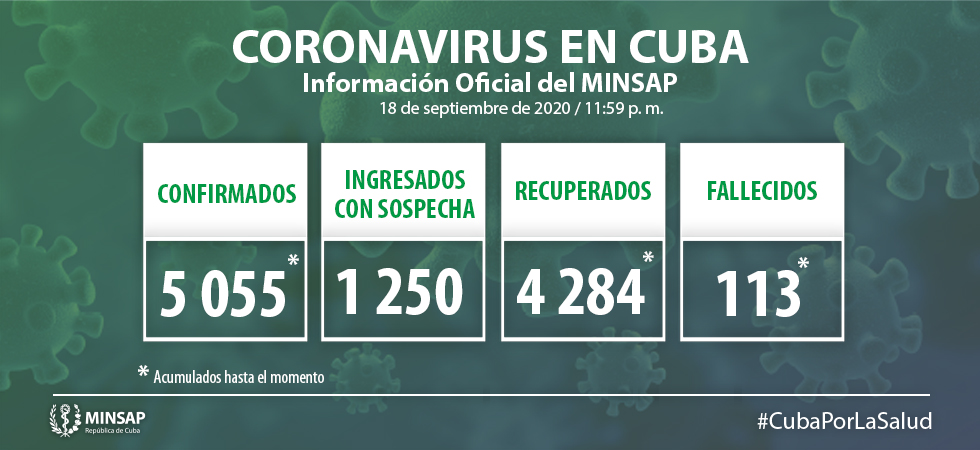 At the close of this Friday, September 18, 2,001 patients are admitted to hospitals for clinical epidemiological surveillance, of them: 95 under surveillance, 1,250 suspects and 656 confirmed.
7,554 samples were studied for Covid-19, resulting in 51 positive samples. The country accumulates 531,928 samples carried out and 5,055 positive (0.95%). Therefore, at the close of yesterday 51 new cases were confirmed, with a cumulative of 5,055 in the country.
Of the 51 cases diagnosed, 48 are Cubans and three are foreigners residing in the country.
Of the total of cases, 45 were contacts of confirmed cases and six without a specified source of infection. Of the 51 confirmed cases, 34 are male and 17 are female. 72.5% (37) were asymptomatic, accumulating 3,000 and three that represent 59.4% of those confirmed to date.