Monday, September 21, 2020
Local transportation strengthens measures against Covid-19
---
---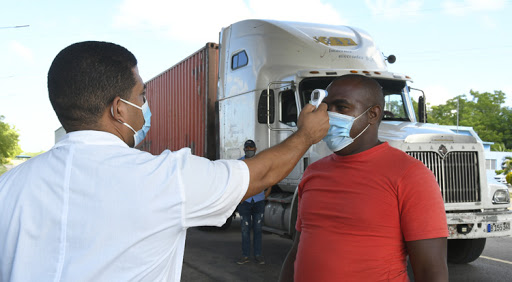 Camagüey, Sep 19.- The Provincial Transportation Company in Camagüey, based on the complex epidemiological situation in the country and the province, continues to adopt measures in urban transportation and in the health control of travelers.
Service schedules are established for Moto taxis, Bike Taxis and cars that carry out public transportation in the capital city, from 6:00 am to 6:00 pm.
The ambulance system is supported by different agencies and one more bus is increased during the day to support this emergency service.
Meanwhile, control is maintained at all access points to the province, such as the existing one on the borders with Ciego de Ávila, Tabor in Esmeralda and Manatí in Nuevitas, where authorities from Homeland Office, Transportation and Health intervene.
As a control measure in the aforementioned points, the authorization documents issued for entry into the territory by the Defense Councils of the province of origin are reviewed, as appropriate, as well as exceptional mass transportation continues to be suspended. (Gleibis Gómez Durva / Radio Cadena Agramonte) (Photo: File)