Tuesday, September 22, 2020
Role and strenght of CDRs recognized in Camagüey
---
---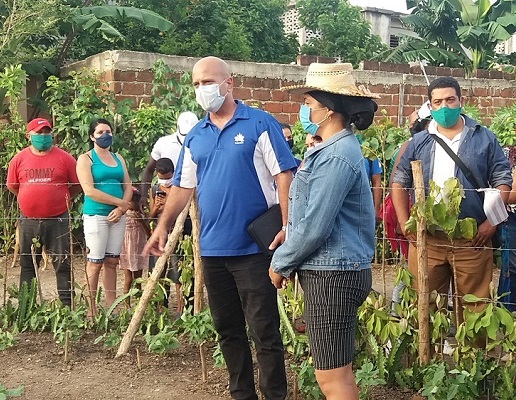 Camagüey, Sep 22.- The Committees for the Defense of the Revolution (CDR) in their 60 years of creation, continue to fulfill the purposes attributed to them on September 28, 1960 and work on dissimilar tasks starting from what the country today needs to.
Iska Torres Creache, provincial coordinator of the organization in Camagüey, told Radio Cadena Agramonte that in this 2020 several activities have been organized to commemorate the six decades of the most unifying structure in the country, even when health circumstances impose an atypical celebration.
Likewise, he emphasized that this organization works to strengthen urban agriculture, as a sustainable initiative to increase food production, substitute imports, minimize the effects of the economic, commercial and financial blockade, and resist the challenges of the Covid-19.
In the search for this consolidation, families interested in this practice are identified from the neighborhood, so that each terrace, patio or balcony is used in the home's self-sufficiency, said Torres Creache.
During these days of festivities, many of these patios have been declared of reference, and most of the products that result from them are donated to nursery schools, grandparents' homes and other social institutions in the community.
Iska Torres Creache, Camagüey coordinator of the CDRs, assured that tasks like these demonstrate the importance and vitality of the organization, whose 60th birthday we will commemorate on September 28, which although atypical, will not go unnoticed. (Dannys Hernández de Luaces / Radio Cadena Agramonte) (Photo: Bárbara Suárez Ávalos / Archive)