Monday, September 28, 2020
CDRs reach 60th anniversary in Camaguey
---
---
By Pedro Paneque Ruiz / Radio Cadena Agramonte


With renewed motivations, Camagüey received the 60th anniversary of the largest mass organization in Cuba, aware that it faces new challenges, in times of pandemic and also of an escalation in US aggressions against our homeland.
In its sick effort to destroy the social work carried out by the vast majority of the Cuban people, the current US administration is putting into practice whatever measure may affect the economic-social development of the island, to which the conviction is imposed, as stated by the President Díaz- Canel, that "failure will never be an option for the Cuban Revolution."
A tribute to Fidel, historical leader of the Revolution and founder of the Committees for the Defense of the Revolution (CDR), is imbricated in the performance of this people, with public health personnel at the forefront, in actions, inside and outside the largest of the Antilles, to face Covid-19.
The health circumstances of the pandemic impose an atypical celebration, without the traditional Camagüey ajiaco from each block, but it will not be less emotional for that, since from our homes we celebrate six decades of the largest mass organization in the country.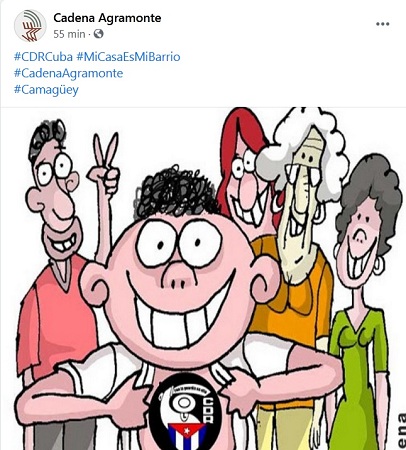 Thus, with the certainty that justice will emerge rather sooner than later in the face of the resurgence of the criminal blockade against the Cuban nation, and motivated by the integrity of a people in Revolution: We celebrate, the 60th birthday of that fortress, created by Fidel, our eternal Commander in Chief. (Photo: File)